We're very excited to announce the availability of two new great integrations. Fotaflo can now directly integrate with Rezdy and The Flybook reservation systems.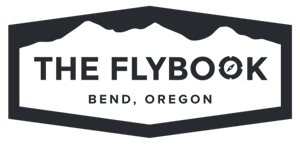 One way to get more out of your photo marketing service is to streamline the operation of the service. Making it simple and easy to delivery photos and vide
os to all your guests means you maximize your marketing results with minimum overhead cost and effort.
By integrating Fotaflo with Rezdy or The Flybook we can pull your guest data into Fotaflo so you can automatically deliver photos and videos to all of your guests.
For many customers who use these reservation systems this could mean never having to manually deliver photos. Simply upload automatically with our iOS or Android app, or import photos and videos with the label for a reservation and Fotaflo will do the rest!
If this sounds like something you'd like to start using please contact us and we'll help you set it up.
If you want to see how it works you can book your own demo now.
What is Fotaflo?
Fotaflo is a memory marketing platform that simplifies and automates the distribution of photos and videos to all of your customers.
By simplifying and automating the distribution of photos and videos to all your customers through one centralized platform, Fotaflo improves your internal processes and helps you grow through photo marketing.