Automate the Way You Share Photo Memories With Your Guests
Are you looking for a more efficient and cost-effective way to provide photo memories to your guests? Do you want to improve how your guides take and distribute guest photos?
Fotaflo is a photo and video marketing platform that simplifies and automates the distribution of photos and videos to customers of your tour or activity business.
Simply put, we make it easy for your business to capture and deliver photos and videos to your customers. Our software uploads and organizes photos and videos for quick delivery to your customers, who are then able to view and share directly through your custom-branded photo page.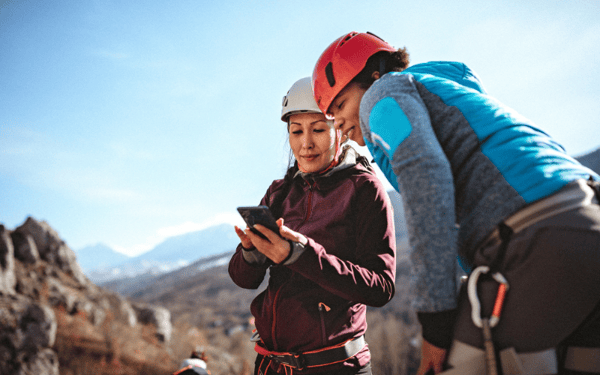 So, why is this important?
Photo memories are a hugely important part of the guest experience, but so many tour and activity operators aren't doing it efficiently - and others aren't even doing it at all.
It's still common for guests to hand over their phone to a tour guide for a photo opportunity. The issue is that this leads to unreliable photo quality that leaves customers with no great photo memory of their experience.
Some tour and activity businesses instead turn to expensive equipment and share guest photos over social media or through photo sharing websites. Yet this all relies on fragmented systems that aren't connected.
What if you share photos over Facebook but a guest doesn't have it? What if you lose your camera's SD card with all of the guest photos on it?
Using separate systems only serves to waste time and money for your business - and can have serious implications for the guest experience when photo distribution goes wrong.
Our photo and video marketing platform simplifies and automates the distribution of photos and videos to all your customers - from one centralized location.
When you use the Fotaflo platform, your business will realize significant benefits. These include:
Save Money
Taking photos of your guests is simple, but it's what happens with those photos after you've taken them that's time consuming and expensive.
Are you sending your guests off with USB sticks? While it's one of the quicker ways to provide your customers with photos of their experience, it's incredibly expensive for your business and isn't environmentally friendly. Not only that, but guests often lost USB sticks, leaving them with no real way to remember their experience with your brand.
There are far more cost-effective ways to share photos with your clients, and Fotaflo has created a solution designed just for you.