Effective Marketing
Set it and forget it word-of-mouth advocacy.
video_label
White labeled for your business
Fotaflo is completely white-labelled. This means that all communication and engagement with your guests uses your branding, email addresses, and content.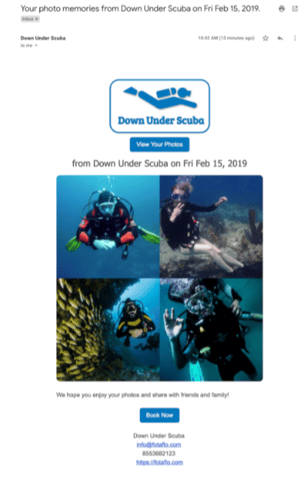 Custom branded email templates
Create custom email templates to control the messaging that is included in photo delivery emails sent to your customers.
The email you send to customers are branded with your logo, call-to-action, contact information, a custom message, and more.
short_text
Deliver from your own email address
Deliver photos to your customers from your own email address to increase trust and reinforce your brand messaging.
branding_watermark
Branded photos
You can include up to two logos that will be embedded in the bottom left and bottom right of every photo.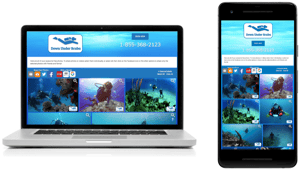 Branded portal
You can control your custom, branded photo viewing portal. Add your own logo, custom background, call-to-action, sharing options, 3rd party review options, and more.
short_text
Custom subdomain
You can choose the custom subdomain that your customers will visit to view their photos. For example myadventurebusiness.fotaflo.com.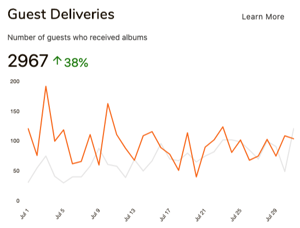 Analytics
View the number of referral leads, email open and click rates, photo downloads, and more for any time period you choose.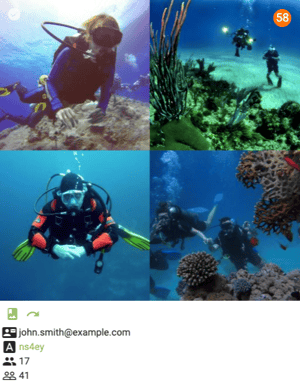 Automatic advocate identification and engagement
Easily view which customers have shared their photos and generated the most referral leads from email, Twitter, and Facebook. Automatically send custom messages to your customers who have generated the most referral leads.
autorenew
Manual and automatic remarketing
Send manual, or create automatic reminders to re-engage with your guests by sending them an email containing their photos from their past activities.
---