There's one thing that the Arival 360 virtual conference established clearly: a virtual conference can still have that energetic buzz you experience at in-person industry events.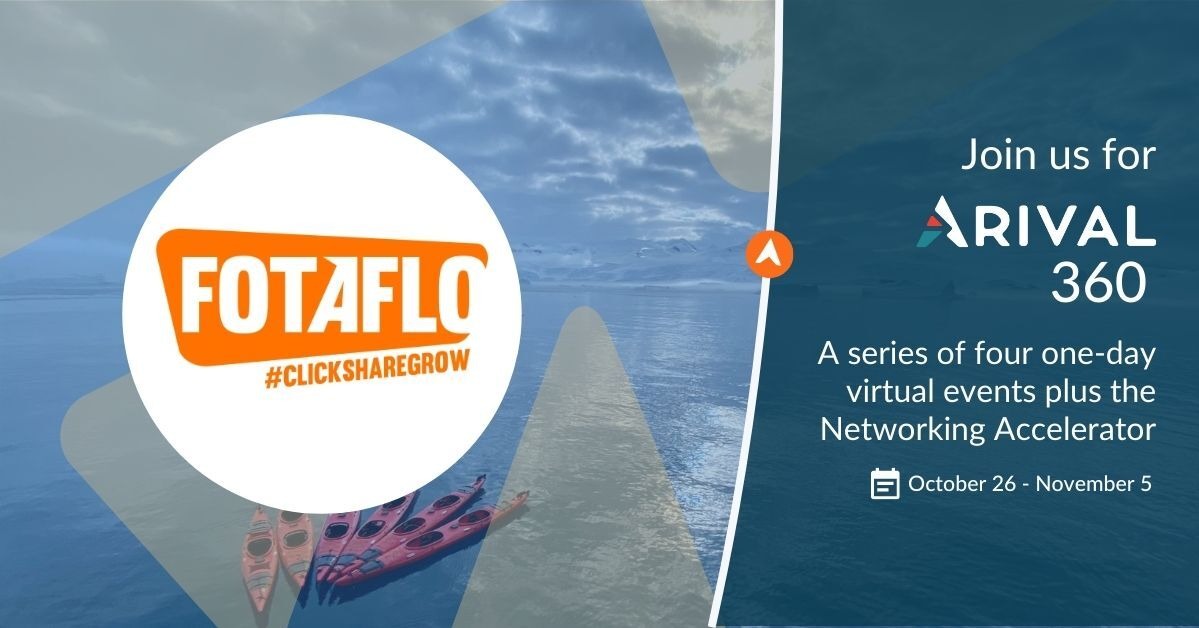 I always find it invigorating to attend industry events. When you're around so many people who have shared goals and a wide array of experience you naturally build on each other's excitement. The conversations, both business-related but also personal, remind us why we got into the tour, attraction, and activity markets in the first place.
With a ton of keynotes, roundtables, meetups, panels, workshops, and social events, Arival 360 pulled off a crazy amount of content and activity on its first day.
The day started with Douglas Quinby, co-founder and CEO of Arival, providing great perspective on the difficult past year and the outlook for the future. While there are still great challenges, there are also opportunities to adapt to the current environment and the uncertainty ahead.
Arival's impressive online platform enabled more than 1400 attendees to quickly move from session to session, connect with each other, host impromptu and scheduled video meetings, and more without breaking a sweat.
Our CEO Ryan O'Grady hosted two Buzz Sessions about Earned Media and Word of Mouth Techniques to Earn Domestic Bookings with more than 100 people registering to attend. Both sessions demonstrated the varied experience and wisdom of seasoned operators and their willingness to share what's worked for them in order to benefit the industry as a whole.
We've all been through a lot this year so it's especially meaningful to be able to meet, even if only virtually, with operators and others in our industry and be reminded that we can all help each other to reach our goals.
There are still four more days of the conference left and it's not too late to register online.
Hope to see you there!