Our mission at Fotaflo is:
To Achieve. To Capture. To Share.
Life's Remarkable Experiences.
Everywhere around the world, people are seeking out and participating in experiences rather than buying things. These experiences can be nearby, or in faraway places. They can be big or small. Some are once in a lifetime, or even life-changing, adventures.
We believe that any business or organization that provides these experiences can benefit from a photo marketing service. Whether you operate a zipline tour, scuba dive centre, Summer camp, ski school, flyboarding experience, horseback tour... well, you get the idea. Any business that offers an experience that people want to remember and share can grow using photo marketing.
Photo marketing provides an authentic connection between you and your guests. It enhances your relationship with your guests by giving them an amazing memory of their experience. Your guests will happily share the great time they had with their friends and families. Word of mouth marketing is still the most effective, and Fotaflo lets you generate reliable, ongoing, word of mouth marketing in a systematic way.
"It's all about how many people we can help. The more people that we help, the more we will be helped. This starts with Fotaflo staff, the clients we serve, the guests of our clients and ends with the referrals generated by guests. We must find and help deliver what each of these groups wants to be successful." - Ryan O'Grady, Founder, Fotaflo
We've been guided by two words for most of the past couple of years: simple and easy. We've been focusing as much as possible on how to make it easier for organizations and businesses to get started with Fotaflo and run the best photo marketing service they can. We completely updated our web software and Android app, and released an iOS app as well. We made it easier to take control of your photo service, managing your own settings, and customizing many things that weren't possible before (does anyone remember Fotaflo Classic?).
Another way we can help more people is by making it possible for smaller businesses to operate an effective photo marketing service. There are millions of businesses around the world that we could help grow if they had an inexpensive and simple way to take and deliver photos to their guests.
We're excited to announce our first Fotaflo plans. For the first time we've created simpler versions of our software to make it easier for smaller operators to offer a photo service. These two plans, Starter and Lite, also have fixed pricing so you know exactly what you're going to pay. Get started with an entry level plan for as little as $961/year and upgrade when you're ready.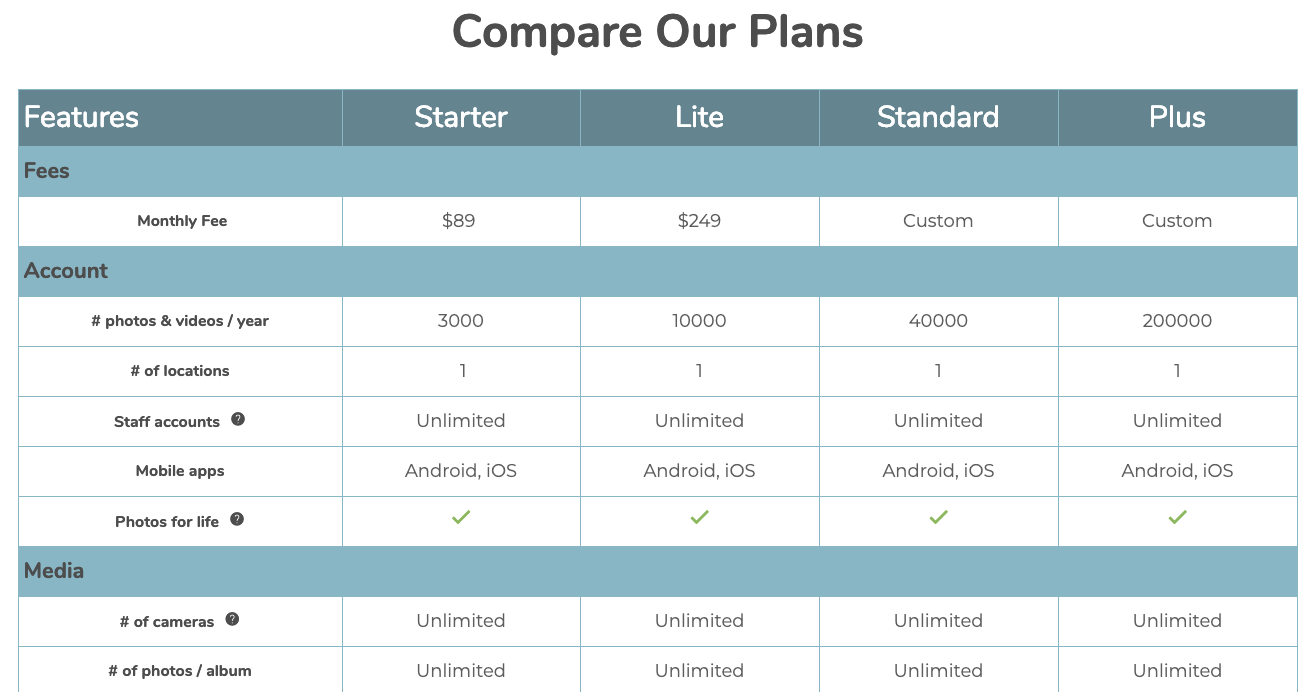 We have a lot more exciting news coming up soon and we can't wait to release new features that will help you run the best photo marketing service.