We're often asked three main questions here at Fotaflo:
"What makes a great guest experience?" "
Why should we even bother to take photos of our guests when they just take their own photos anyway?"
"How can I get my guides to buy-in to taking photos as part of their job?"
The reality is, these three questions are actually connected to each other. The addition of photo marketing can significantly enhance the guest experience, and this is why your brand, and your guides, should want to actively provide photos to all customers.
We've found that any business that provides an experience that their customers naturally want to share, benefits by sharing photos through Fotaflo. So to start, we hope that you're providing an experience that your customers will want to remember and share! And that you strive to continue to improve that experience to gain more happy customers.
If this is the case, you have an opportunity to grow your business, by capturing memories in photos and videos, and then empowering your customers to promote your business through the Fotaflo platform.
Providing a better experience results in better customer satisfaction and word-of-mouth advocacy. That's why photo marketing is so successful for activity and tour providers!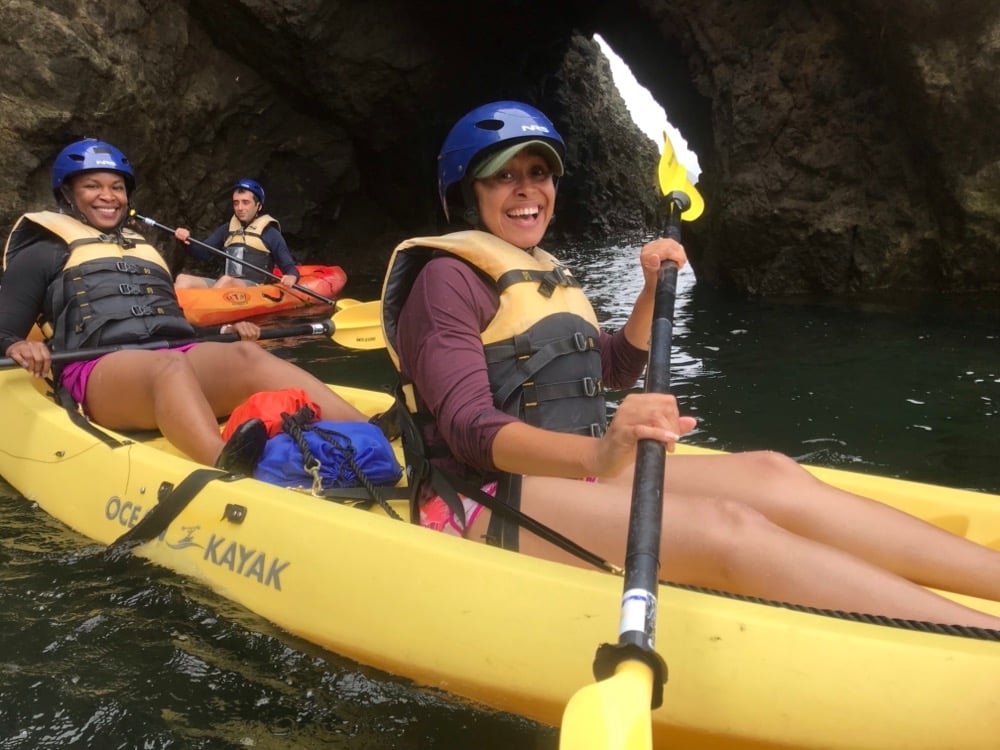 How can providing photos to customers help you deliver a great guest experience?
Here are some ways in which providing photos to your guests will improve guest experience for your tour or activity:
It allows your customers to enjoy their experience without the distraction of taking their own photos. Have you tried taking selfies on horseback? Or while kayaking?
It improves guest and staff safety because employees don't have to handle personal devices. This is especially important with new hygiene requirements.
It improves the guest experience because you're providing an additional valuable service. Remember that other businesses charge for photos, even though getting a photo of an experience is almost as important as the experience itself in today's world. This will help your business stand out from its competition.
Provides an opportunity for fun interaction between guides and guests. This has led to increased tips for guides working for a number of Fotaflo clients.
It provides your customers with better photo memories. Guest's want a photo of their reservation, or the entire group, not just selfies. Your guides have the unique ability to consistently provide this most-desired photo of the guest experience. Guests are only there for a short time. Guides are at your location all the time. They will know the best places to take the most memorable photos that truly showcase the experience, as well as the customers' emotions.

What about staff push-back?
Change is always a challenge. Staff sometimes push back when they're asked to start taking photos. We find that if you frame the discussion around delivering a great guest experience, then staff are more likely to understand why it's important to the business, to their role, and to the end-customer.
Ask your guides: "Do you want to provide the best possible experience to your guests?".
They'll have a difficult time disputing that providing photo memories adds to the guest experience. If your guides don't want to provide an amazing experience and have fun with your guests, they might not be best suited to an experiential business.

How to use photos to deliver a great guest experience
Provide photos for all experiences that your business provides that you know that your customers will want to remember.

Select specific intentional photo locations for your activity. Or at least train guides on taking intentional photos. This means encouraging guests to relax and smile at the camera.

Take group photos once multiple guests establish a relationship that they'll want to remember. What we've learned is that it's not about the volume of photos, it's about capturing the most meaningful photos that are often not taken by guests.
In short, taking photos for guests is a customer-focused exercise, so it's important that everyone buys-in on providing the absolute best experience for your guests!
Are you looking to use the power of photo marketing to improve the guest experience of your activity or tour business? Book a free demo of the Fotaflo platform today. We would love to show you first-hand how we can help you do just that.