Grow Your Business With a Photo Marketing Strategy
Are you still selling your photos to guests?
Did you know that by simply providing photo memories for free you can generate repeat business, increase referral bookings and enhance the guest experience?
As a tour or activity operator, your guests are looking for an experience that wows them. Of course they want to enjoy the moment, but they also want a keepsake of their moment to share with others, and enjoy in the future.
One of the most important parts of an amazing experience is creating memories that last a lifetime.
That's why it's so important to take great photos of your guests. Your customers want to remember their experience with you, and all they want is just one photo that shows the emotions of their experience with your brand.
This desire for a lasting memory gives your business an amazing opportunity - photo marketing.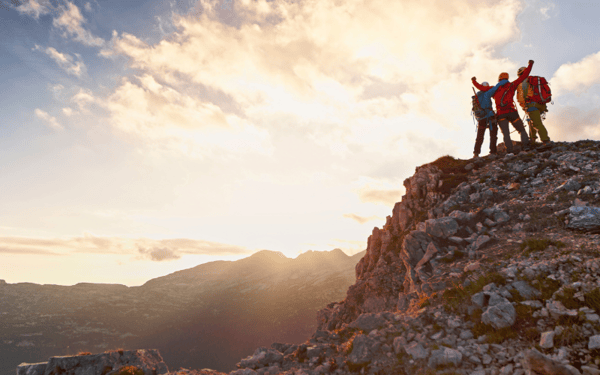 By giving away photos to your guests for free your tour or activity business will not only improve your guests' experience and set yourself apart from your competitors, you'll also provide your guests with a treasured photo memory to share on social media and have a genuine reasons to re-engage with them in the future through photo marketing.
Fotaflo has developed an innovative photo and video marketing platform for tour and activity operators, that allows your business to easily capture and deliver customer memories.
By using our software to enhance your photo marketing strategy, we can help you:
Improve Your Guest Experience
Your customers have paid for an amazing experience with your brand, and you are providing that. So why would you make them pay for a photo to remember their experience? You want them to remember that experience forever, and share it with their friends and family.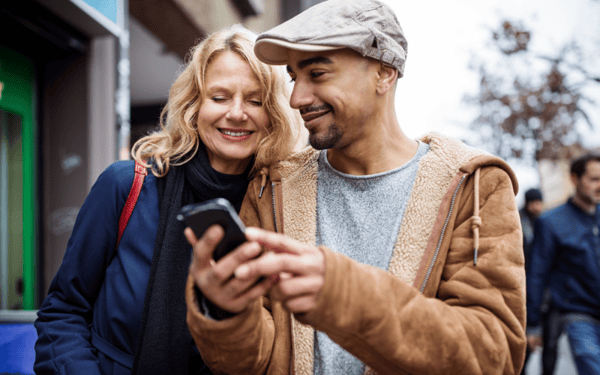 Making customers pay for their memory just brings friction into the relationship they have with your brand, and seriously damages the guest experience.
Free photos change that. Customers truly recognize and appreciate the value of giving them photo memories for free. They'll leave your tour or activity business feeling wowed, ready to recommend you to their peers.
Want to learn more? Find out how photo marketing can improve your guest experience.
Learn How To Improve Your Guest Experience
Gain Referral Leads
Social media is more important than ever when it comes to word-of-mouth-marketing. People share photos of their experiences and adventures on their social channels, and after seeing those photos their peers want to participate in those experiences too.
This is an incredible opportunity for you to generate referral bookings to your business. Your customers are probably already sharing photos to their social media platforms, so it's time for you to take control of that organic traffic.
With Fotaflo you can share photo memories with your guests in a way that makes it simple and easy for them to share your message with their peers in a measurable way. By providing customers with a link to view photos on your own custom-branded photo viewing website, you'll increase the likelihood that your brand messaging, links and website is shared with all of your guests' followers.
Find Out How To Generate Referral Leads
Increase Online Reviews
Did you know that nearly nine out of ten (89 percent) of consumers worldwide make the effort to read reviews before buying products (Trustpilot)?
Customers use online reviews to make purchasing decisions. The higher quality and quantity reviews you have on websites such as TripAdvisor or Google, the more likely you are to beat your competitors to new bookings.
Providing a great guest experience is the foundation of improving the quality and quantity of your reviews. Fotaflo can help you improve your customer experience through our innovative photo and video marketing platform.
Tips For Increasing Online Reviews
Identify and Engage Your Advocates
Your advocates are one of your strongest marketing assets. They share your brand message to their network, they endorse your business and they encourage their peers through word-of-mouth marketing to book experiences with your company.
But who are they? Fotaflo can help you identify your advocates with strong social following and engage with them to generate leads and referrals.
Through automatic analytics, we identify your advocates and provide important data in regards to how they've shared your photos and the referrals they have generated. You can target your best performing advocates through photo memories to drive up new referral bookings.Want to learn more?
Find out how Fotaflo can help you identify, and engage with, your advocates.
Learn More About Advocate Marketing

Re-Market with Photo Memories
Businesses tend to spend a lot of money trying to find new customers, but what about their existing customers? Your existing customers can not only spread the word of your brand, but they also represent an opportunity for repeat bookings.
With a photo marketing platform, such as Fotaflo, you can remind your customers of the great time they had with your business through personalized photo memories on key dates - such as their birthday or one year after their experience.
By using personalized memories to re-market to your previous customers, you can both generate new referrals and increase repeat bookings.
Find out exactly how Fotaflo can help you re-market with photo memories.