"We moved to give away photos and that's been a whole revolution and a revelation as far as making customers extremely happy."
Responding to changing market conditions can be stressful for small businesses. You can feel like you need to learn everything all over again. The Ranch responded to these changes by adopting online booking and giving away photos to all of their customers using Fotaflo and achieved amazing results.
In the three years since, they've:
Experienced 20% year-over-year growth.
Increased customer satisfaction.
Increased staff tips.
Started planning to expand to a new tour business.
We recently caught up with Vanessa Warren, owner of The Ranch, to talk about their journey.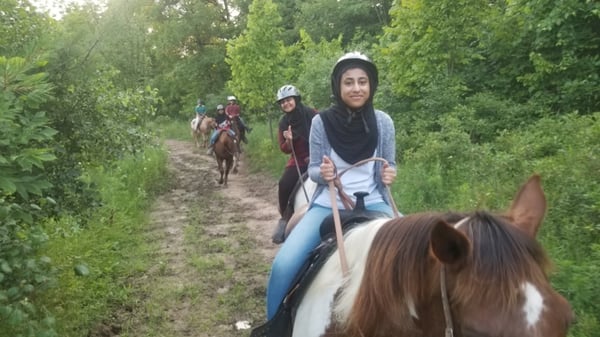 Background
The Ranch opened in 1981 and has been creating great experiences in the saddle for more than 30 years since. They are based in Oakville, Ontario, Canada and are one of the last public riding facilities left in the Greater Toronto Area. They offer safe, fun, first horse-riding experiences for all ages, as well as a range of services for more experienced riders from beginner to advanced lessons, to memberships, to boarding.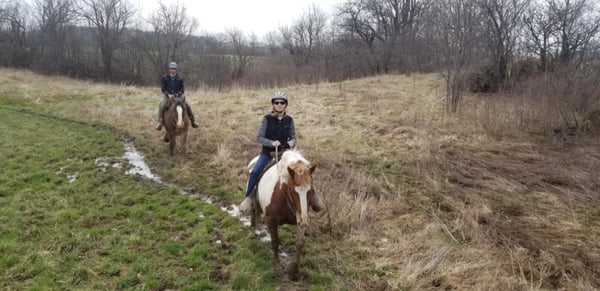 Challenges
Being in business for such a long time, The Ranch hasn't just had to build a business once, they've had to adapt to long-term changes in their target market and have even seen their surrounding geographic area change from rural to urban!
"Fifteen years ago we could find lots of people who've had lots of horse experience and we did a very different set of rides. Longer rides, more advanced rides, rides with meals. Our clientele were much more horse-savvy."

"Now because of this urban fringe we exist on we have a very different group of people who are looking for their first horse-riding experience. We had to completely change what we offer and how we offer it. We changed our model so that we're offering more frequent, shorter rides. This presented challenges but also benefits. We've become this really interesting first point of contact for a lot of people and that's an honour."
The Ranch also saw changes to the technology their customers used, and their customers' expectations because of the technology now available to them.
"We're dealing with a lot of tech-savvy urban folks who are used to connecting online. So we ran into a problem where everybody had their cell phones out during their ride, which is actually a physical danger. You're bouncing around and they don't have two hands on the reins. Phones are falling out of people's hands and we're either having to stop the ride to retrieve them, which is dangerous, or tell people, "Sorry you've just lost your phone" which is not great for customer satisfaction."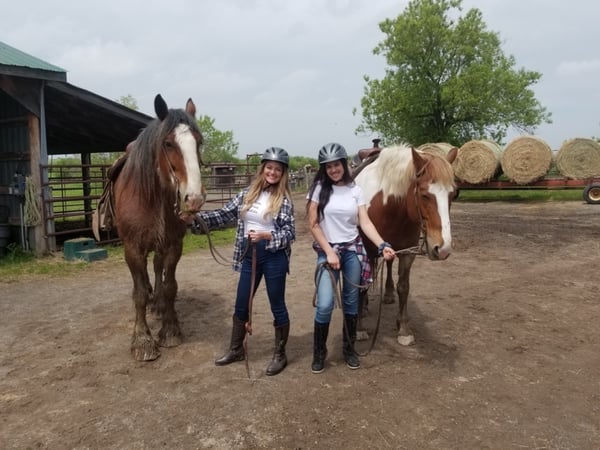 How did they find Fotaflo?
The best way to build and grow a business isn't to figure everything out on your own. It's to learn from what others have proven to be successful. Vanessa uses a great strategy for this: visit other tour operators and see how they run things!
"I went ziplining at a yoga retreat at Long Point Eco Adventures. As someone who provides tours I try to go out and take tours as often as I can to see how other people are doing it. And I had a really, really interesting experience at Long Point Eco Adventures, a positive experience. I really loved the photo experience. What I really liked was not just how the photos were taken and that they became part of the tour. But I loved how the tour became about those photo moments."
"I came back and I thought "They're going to fleece us for these photos" because that was my previous experience. The $40 goofy, blurry, rollercoaster photo. I was never a purchaser of those. But when it was all the photos for some very nominal fee I thought, "We have to do this". I realized it also solved the cell phone problem."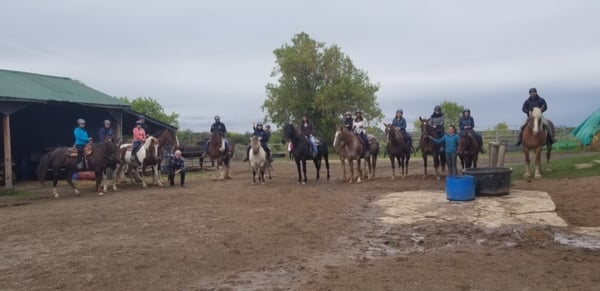 Implementation
Vanessa contacted us and got started right away. We have a tried and tested onboarding process based on our 10 years of experience designing, implementing, and supporting photo marketing services around the world.
"Fotaflo has been great on every level. Right from setup. It was super-simple: here's the hardware you'll need, here's the software, here's the training, go. Which was amazing because for a small business person, that kind of start-to-finish service is so great. I didn't have to become an expert in anything, I just let it happen." Through that introduction we connected with Checkfront which we now use for online booking.
At Fotaflo we're not only interested in providing a world-class photo marketing solution, we're genuinely passionate about helping all experiential businesses be as successful as they can. Because we've worked with so many businesses around the world for so long we have tons of industry knowledge and connections. Especially for new businesses still starting out, we can often provide a lot of specific advice, not just related to photo marketing. For Vanessa we recommended they use an online booking system, in this case Checkfront, to streamline their reservation and tour management.
Staff Response
Your staff are the primary point of contact between your business and your customers. When customers remember their experience it's the staff that they remember most. For this reason it's critical to get your staff on board with your photo marketing service. Change can be challenging, and often staff are already very busy with existing duties.
"It was a little hard to get my staff to take it up. They were hesitant to have an extra task or set of tasks to do. I understood that, from the technology side. In the beginning it wasn't integrated with Checkfront so there was manual entry and sending all the photos."
However, by making photos an integrated part of the experience we have seen over and over again that staff realize that photos are actually a benefit to them and the customers.
"Staff also found that their tips went up and the way they were able to engage with the clientele went way-way up. It's been an enormous benefit to customer-service."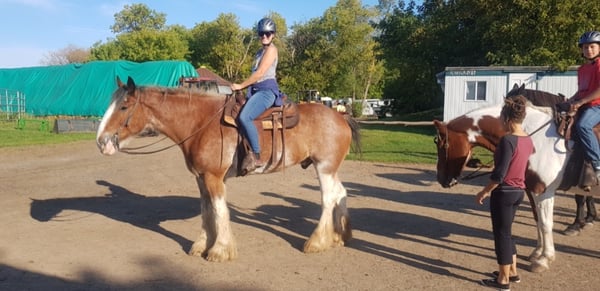 Moving to Giveaway
Like many businesses The Ranch started out selling photos. They soon realized that selling photos greatly complicates providing photos, and they were missing out on providing photos to the majority of their customers. Customers these days expect to get photos of their experience. If you can provide those photos, you can turn every customer into an advocate who will share your message with their friends and family.
"Recently we moved to giveaway. That was always the hang-up with staff, they felt they didn't want to sell photos. Moving to giveaway, again Fotaflo was amazing working with us to figure out how that would happen. That's been, again, a whole revolution and a revelation as far as making customers extremely happy."
When they moved to giving away photos The Ranch also set up an integration between Checkfront and Fotaflo. This means that photos are automatically delivered to all their customers. All they need to do is take the photos, using Android smartphones, and they are automatically uploaded and delivered.
Giving away photos, especially with a reservation system integration, is far, far simpler to operate than trying to sell photos.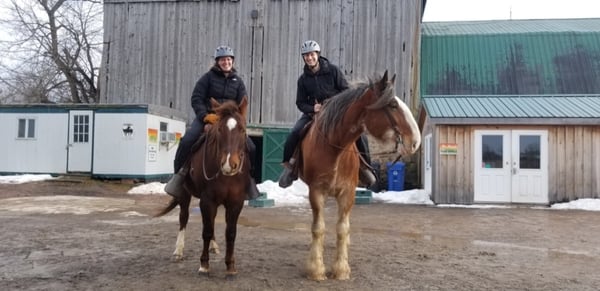 Results
Over the years we've heard from many clients who have seen amazing business growth because of their photo marketing service.
"We're up 20% YoY for the almost three years since implementing Fotaflo. The first year our bookings were up 25%. There are other factors that are hard to tease apart. There's so much urban growth and we're on the fringes and there are so many less offerings. But it's pretty profoundly clear that changing to online booking and offering photos was absolutely the turning point."
It's not always smooth sailing. What's different with Fotaflo is that we're here to help you along the way. We have ten years of experience to share, to guide you while you add photos to your existing tour and business operations.
"When there are issues Fotaflo is super on them. Often it's your IT people contacting me to say there's an issue rather than the other way around which is very appreciated."
Not only did The Ranch grow their business in the face of changing market conditions, Vanessa communicated that they're working on opening another tour business based on this success!
"We're considering opening another tour-based business, a rail trail bike tour, and we're 100% going to be looking at Fotaflo and how it can work with that business."
The Ranch is owned and operated by Cary and Vanessa Warren. Cary opened The Ranch in 1981 and Vanessa joined him in 1998.
Cary is a Reiner, former NRHA judge, farrier, farmer, and general workaholic. Vanessa is UofG BSc. grad, Equine Canada Coach, and a western rider who's found religion in her dressage saddle. They are blessed with many beloved 'fur kids' as well as two grown-up children who still ride and keep their horses at the Ranch.
Vanessa and Cary also own and operate Capstone Farm in Burlington.