An Easy Automated Solution

We have years of experience with what matters most to camps. Our platform removes the stress of developing your own processes and tools.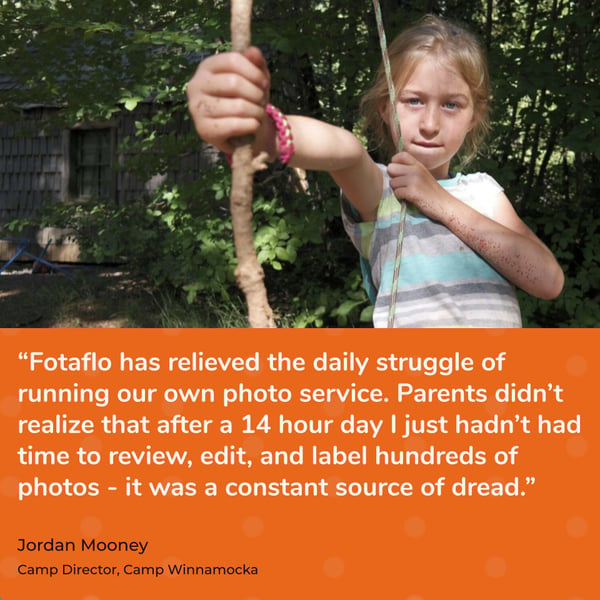 Automated
Our custom software transforms photos taken into photos viewed with a two-step process:
Photos upload in the background from your iPhone or Android devices to a staff viewing portal.
Camp staff can review photos, approve with three clicks and deliver for private parent viewing.
Simple Organization
Our automated solution is self organizing, allowing our camp clients to take thousands of photos each week. Photos are easily grouped by labels such as cabin or activity, as well as by camera, and date/time. This ensures our photo solution is not an operational burden on camp staff and parents are given access to only their photos.
Private Parent Access
Privacy is an essential concern for all camps. Our solution delivers only relevant photos to parents instead of all parents receiving all photos. Parents receive a unique login and web based access for only their photo set. All access is tracked individually for each parent login.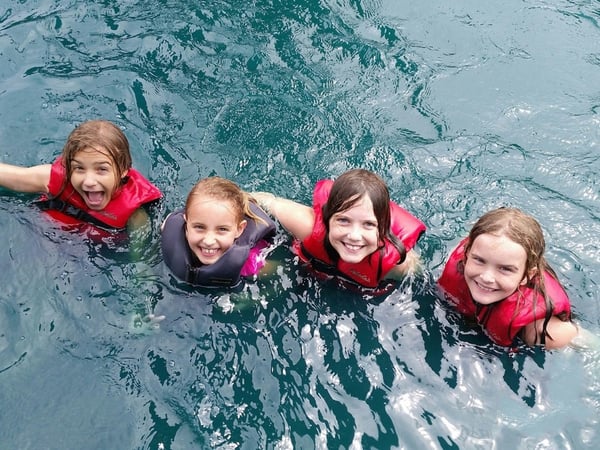 A Powerful Marketing Tool
Fotaflo is the only photo marketing solution designed to address the specific challenges faced by camps when trying to capture memories and provide parents with a product that truly conveys the camp experience.
Easy to Implement
Use your own cameras or our iPhone or Android apps will automatically upload and label your photos and videos. Our experienced staff trains your staff on taking and delivering photos and on how to take compelling photos safely. Staff and camper engagement increases along with your camper's overall enjoyment of camp!
Take Amazing Photos
We train your staff on how to take great photos while engaging with campers.
Staff Review & Approve
Camp staff have the chance to review photos and ensure satisfaction before parent viewing.
What's next?
Book a free 1-on-1 demo to see how simple and easy camp photos can be with Fotaflo.