In this article we'll answer the following questions:
Why should I care about online reviews like TripAdvisor?
How do I get more and better reviews for my business?
Why are photos the killer content for increasing reviews?
How can I easily deliver photos to my customers and boost my businesses standing on review sites like TripAdvisor?
Why Online Reviews?
TripAdvisor is to travel as Google is to search, as Amazon is to books, as Uber is to cabs.1
TripAdvisor is still the undisputed leader in online reviews. However Google is quickly catching up and may pass them soon. Other sites like Yelp! are also contenders. This article applies equally to any other online review site.
4 in 5 American consumers read reviews before making a purchase decision.3
Fundamental to the importance of online reviews is that guests use online reviews to make purchasing decisions. Your current and future customers are using online reviews to decide if they should choose you for their next experience. If you don't have a successful strategy for online reviews you are putting your business at a disadvantage compared to your competition.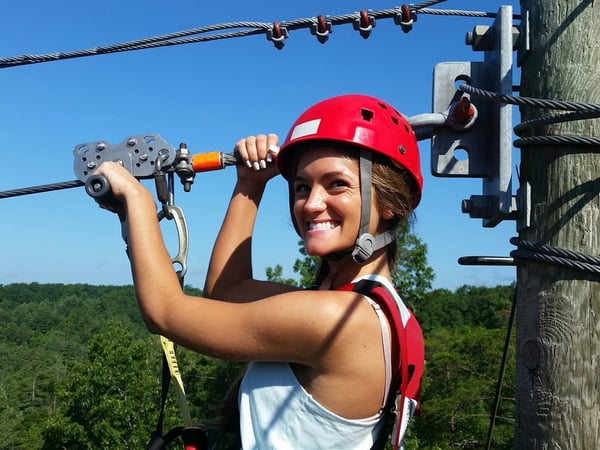 If customers are using online reviews to decide which businesses they purchase from, then it follows that online reviews will impact your bookings and revenue. In fact it's a simple as a higher rating equals more revenue. Are you taking charge of your online reviews, or are you passively standing by?
Researchers studying Yelp, one of TripAdvisor's main competitors, found that a one-star increase meant a 5-9% increase in revenue.1
Another important benefit of reviews that many businesses don't realize is that more reviews increases your SEO, where you show up in search results. Even if customers aren't actually searching a review site, your reviews will help new customers find you online.
Google and industry experts all say that a business' review signals — such as review count, ratings, and review text — are factored into organic and local search rankings. Which means: more reviews will help you rank higher in search results.3
It's pretty simple. For any experiential business - any tourism, adventure, or guided tour business - online reviews are a critical part of your overall marketing strategy.
So how do you improve your performance on TripAdvisor and other sites? How can you make getting reviews a simple part of your operations and reliably generate a steady flow of new, positive reviews?
How to get more and better reviews
Quality experience
It goes without saying that providing an amazing experience is essential to getting good reviews. Whatever your business is, you should focus on delighting your customers at every interaction they have with you.
Providing free photos of their activity is a great way to improve customer experience. Free photos improve the experience in a number of ways:
Guests can leave their phones behind and focus on their activity instead of trying to take selfies throughout their adventure.
Staff know the best locations to take the best photos resulting in higher quality memories for customers to take home with them.
Staff can use taking photos as a fun way to interact with customers. Photos are best when they are incorporated as part of your tour or activity.
If you want more information about how providing photos results in a better experience read our post Improve Guest and Staff Experience with Your Photo Marketing Service.
Ask at the right time
Most businesses ask customers for reviews at the worst possible time, right after the tour or activity. Customers are excited, tired, thirsty, hungry, and likely looking forward to whatever is next on their adventure.
By delivering photos to your customers you create a relaxed environment to ask them for a review. While they are comfortable at home or in their hotel viewing the photos of their adventure. They will remember what a great time they had and when they see the link to review they will be much more likely to act and take the time to write a favourable review.
If you really want to supercharge your reviews we recommend including a personal thank-you video in your photo albums as a way to encourage even more reviews.
Make it easy
Don't rely on customers to remember or type in web addresses or find your business on TripAdvisor or other review sites. When they view their photos online there's a simple button to click that takes them directly to writing their review.
Photos are the killer content for better reviews
Providing customer photos and videos is an amazing marketing tool. Turning every customer into a trusted advocate has an incredible return-on-investment that usually beats anything else on which you spend your marketing budget. For more information on the basics of marketing and why photos are the best marketing content, read our post Marketing Basics: Owned, Paid, and Earned Media.
73% of travellers use photos from other travellers to help them make decisions4
Photos are personal
Photos are the ultimate personal content. You're not just sending customers home with a t-shirt, sticker, or even a stock photo postcard. They are taking their own valued memories with them, featuring your business!
The power of these personal memories is almost unbelievable. Customers respond to amazing photos of their adventures with incredible engagement that surpasses any other marketing channel.
Keeping it fresh
Many review sites, and even Google, emphasize fresh content over old. In addition, the large majority of consumers value fresh reviews over stale ones. This means you need a steady stream of new reviews over time.
Research from Search Engine Land shows that 69 percent of consumers believe that a review older than three months is no longer relevant. A smaller group – 15 percent – say that the only relevant reviews are those published within two weeks.2
Incorporating a photo marketing service into your tour or activity means every customer walks away with high quality photos and videos of their experience. Taking in account all of the points we've covered above, a photo marketing service results directly in a more reliable source of new reviews.
High quality reviews and high ratings
Free photos are a competitive advantage and customers truly appreciate them. Asking all of your customers for a review with killer content and at the most comfortable and opportune time results in high quality reviews and high ratings compare to letting your customers write reviews on their own.
The average rating of reviews generated from review requests (businesses asking customers for reviews) is 4.34 stars out of 5: higher than the average rating of unprompted reviews (3.89 stars out of 5).3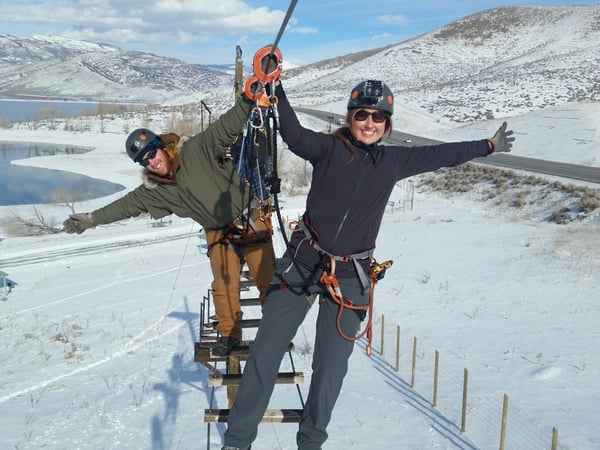 Start providing free photos today
Companies like Disney have invested millions of dollars into sophisticated photo capturing and marketing systems.
Vail resorts (you may know them, they just bought Whistler Blackcomb and are the #1 ski resort company in North America) custom-built their own photo service. They permanently staff photographers on the hills just to give away photos to their customers. They do this because as their CEO Rob Katz communicated "if a customer wants a photo of themselves at our resorts and posts that on Facebook, that's the best advertising we could ever get."
"When we removed the fees," Katz explains, "we saw an explosion in the number of photos that were being posted about our resort by our guests on Facebook and Twitter."5
What if any tour operator or experiential business could deliver free photos and receive the same benefits without having to spend the money creating a custom solution?
With Fotaflo you can do just that! We pioneered the digital delivery of adventure photos almost 10 years ago and now we're leading the world in leveraging free customer photos into outstanding business growth.
Sign up and start offering photos to your customers today. Still not sure? Book a free 1-on-1 meeting with us and we'll show you how it can work for your business.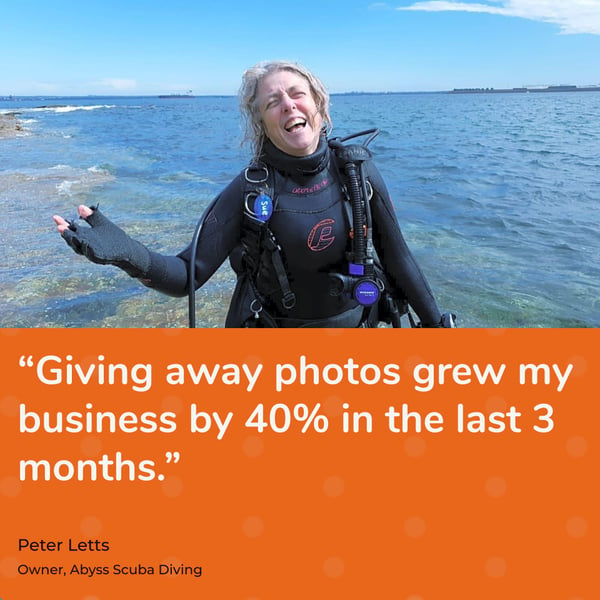 ---
1 How TripAdvisor changed travel, The Guardian
2 The Comprehensive Guide to TripAdvisor Reviews, ReviewTrackers
3 How to Ask Customers for Reviews, ReviewTrackers
4 How TripAdvisor Impacts Travel Decision-Making, Frederic Gonzalo
5 Photo Sharing: Maximize Your Tour's Influence on a Budget, Xola