Are online reviews important to your business? Do you struggle to generate regular, reliable, highly-rated reviews? Providing a great customer experience is at the heart of gaining more, and higher ranking, online reviews.

Providing free photos is a great way to improve customer experience. You will create an ongoing stream of fresh and high-quality reviews by providing free photos and prompting your customers to review your business at the right time. When they're viewing their amazing photos online.
In this article we'll answer the following questions:
Why should I care about online reviews like TripAdvisor?
How do I get more and better reviews for my business?
Why are photos the killer content for increasing reviews?
How can I easily deliver photos to my customers and boost my businesses standing on review sites like TripAdvisor?
Why Online Reviews?
TripAdvisor is to travel as Google is to search, as Amazon is to books, as Uber is to cabs.1
TripAdvisor is still the undisputed leader in online reviews. However Google is quickly catching up and may pass them soon. Other sites like Yelp! are also contenders. This article applies equally to any other online review site.
4 in 5 American consumers read reviews before making a purchase decision.3
Fundamental to the importance of online reviews is that guests use online reviews to make purchasing decisions. Your current and future customers are using online reviews to decide if they should choose you for their next experience. If you don't have a successful strategy for online reviews you are putting your business at a disadvantage compared to your competition.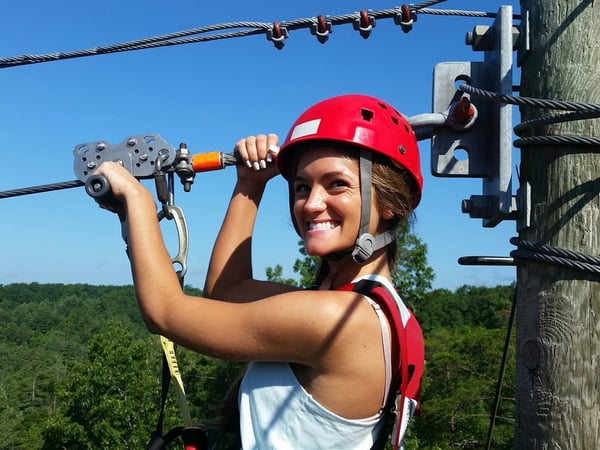 If customers are using online reviews to decide which businesses they purchase from, then it follows that online reviews will impact your bookings and revenue. In fact it's a simple as a higher rating equals more revenue. Are you taking charge of your online reviews, or are you passively standing by?
Researchers studying Yelp, one of TripAdvisor's main competitors, found that a one-star increase meant a 5-9% increase in revenue.1
Another important benefit of reviews that many businesses don't realize is that more reviews increases your SEO, where you show up in search results. Even if customers aren't actually searching a review site, your reviews will help new customers find you online.
Google and industry experts all say that a business' review signals — such as review count, ratings, and review text — are factored into organic and local search rankings. Which means: more reviews will help you rank higher in search results.3
It's pretty simple. For any experiential business - any tourism, adventure, or guided tour business - online reviews are a critical part of your overall marketing strategy.
So how do you improve your performance on TripAdvisor and other sites? How can you make getting reviews a simple part of your operations and reliably generate a steady flow of new, positive reviews?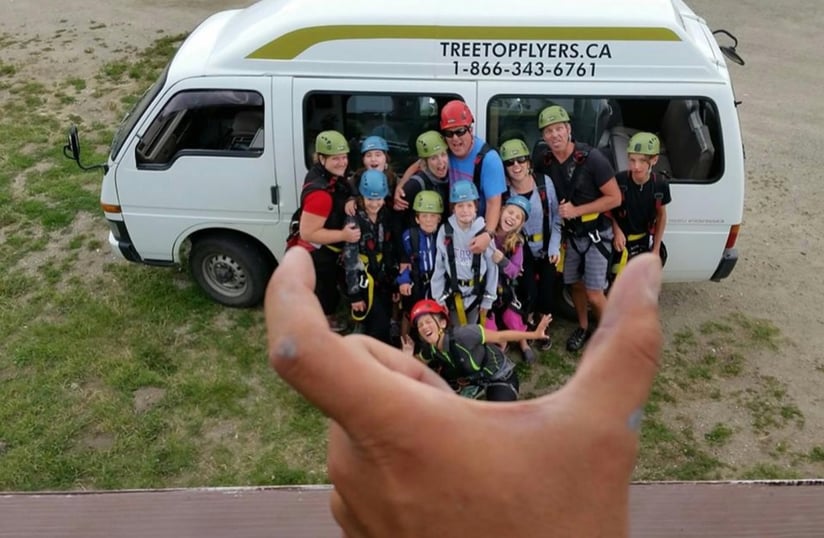 How to get more and better reviews
Quality experience
It goes without saying that providing an amazing experience is essential to getting good reviews. Whatever your business is, you should focus on delighting your customers at every interaction they have with you.
Providing free photos of their activity is a great way to improve customer experience. Free photos improve the experience in a number of ways:
Guests can leave their phones behind and focus on their activity instead of trying to take selfies throughout their adventure.
Staff know the best locations to take the best photos resulting in higher quality memories for customers to take home with them.
Staff can use taking photos as a fun way to interact with customers. Photos are best when they are incorporated as part of your tour or activity.
If you want more information about how providing photos results in a better experience read our post Improve Guest and Staff Experience with Your Photo Marketing Service.
Ask at the right time
Most businesses ask customers for reviews at the worst possible time, right after the tour or activity. Customers are excited, tired, thirsty, hungry, and likely looking forward to whatever is next on their adventure.
By delivering photos to your customers you create a relaxed environment to ask them for a review. While they are comfortable at home or in their hotel viewing the photos of their adventure. They will remember what a great time they had and when they see the link to review they will be much more likely to act and take the time to write a favourable review.
If you really want to supercharge your reviews we recommend including a personal thank-you video in your photo albums as a way to encourage even more reviews.
Make it easy
Don't rely on customers to remember or type in web addresses or find your business on TripAdvisor or other review sites. When they view their photos online there's a simple button to click that takes them directly to writing their review.