Make word-of-mouth work for you.
What's a referral lead?
A referral lead, or simply referral, is someone who has been referred to your business. The power of referrals is that they typically come from someone who is authentically promoting your business. Referral leads are generally referred by someone they know and trust. Word-of-mouth advertising generates referral leads.
Compare referral leads to other types of leads that you might receive from paid or owned marketing like your website, brochures, your Facebook page, or social advertising. Even with the best targeting of paid and owned media you are still reaching out to people who aren't usually aware of your business to try to influence them to buy. Often you're reaching the wrong audience and you won't even know it.
Your next customer is probably a lot like your last customer. This is why referral leads are more targeted, valuable, and affordable than any other type of lead.
With referral leads the recommendation comes from a trustworthy source and the leads are more likely to reflect your target market and more likely to take action based on that trustworthy endorsement.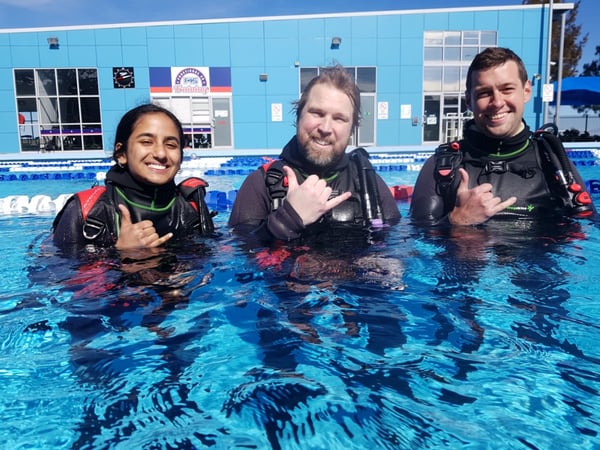 Where do referral leads come from?
In the past, the main source of referral leads was traditional word-of-mouth "advertising". Your happy customers talk to their friends and families and encourage them to visit your business.
These days social media is more likely to be the place where word-of-mouth advertising takes place. People post to social media to share their experiences and adventures. Your customers are probably already doing it, but they aren't including your brand messaging, or links to your business.
You definitely benefit from this organic social media activity, but you have no way to influence it, manage it, encourage it, or track the results.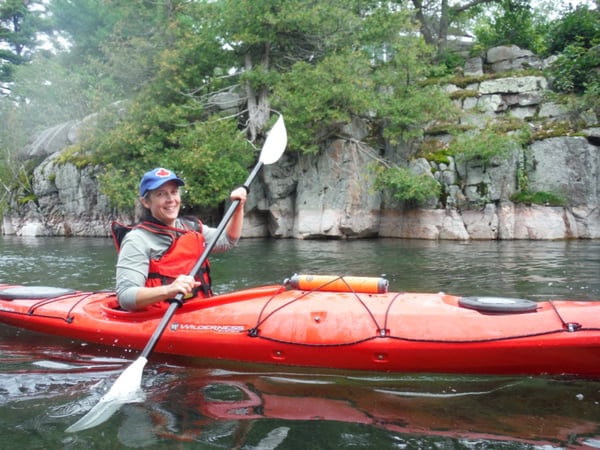 How Fotaflo generates referral leads
With a photo marketing solution, referral leads are generated by giving away photo memories to all your customers in a way that makes it simple and easy for them to share your message with their friends and families in a controlled and measurable way.
The more customers who receive photos, the more leads you'll get, the more leads you get, the more bookings you'll receive. No photos means no leads, and selling photos means only those customers who purchase can advocate for your business.

If you want to satisfy your customer's desires, build photos into the experience. Make photos as important as the experience because they're that important to your guests. When your customers share their memories, their friends and families are referred back to your business.
The photo viewing experience
If your customers are taking their own photos, or you are delivering them through USB keys or something like Dropbox, you are losing control of the referral process.
If your customers are posting photos to Facebook you have no control over how they are presented. Facebook might even display ads for a competitor along with the photos of your business!
With Fotaflo your customers view their photos on your own branded photo viewing website. This lets you ensure your brand is represented, including your desired call-to-action (like Book Now!). By sending your customers to your own photo viewing website you move social referrals off of social media and into your own, controlled portal.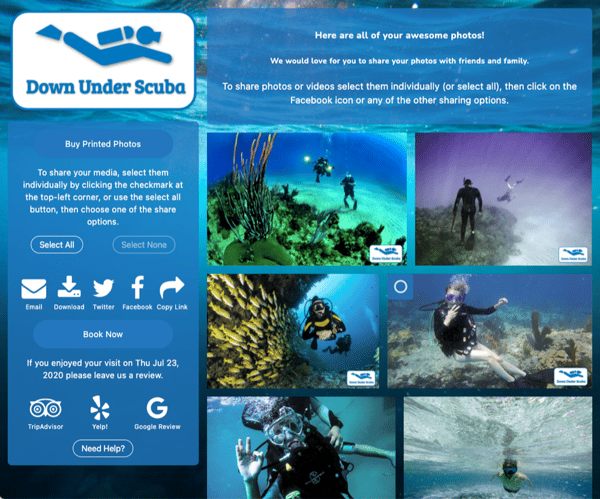 And because Fotaflo brands all photos with your logos your business is represented, even if customers download the photos and share them offline.
Turn customers into advocates
Now that customers are viewing the photos in a controlled environment that you can customize, it becomes easier to encourage sharing in ways that are most beneficial to your business, and actually easier for your customers.
Happy Customers are happy to endorse your business, but are they going to take the time to look up which hashtags you use, your logo, or even the link to your business?
Your photo viewing website includes buttons to easily share photos by email, Facebook, or Twitter, and to download photos. You can control the content when photos are shared by setting default hashtags, titles, descriptions, and linking back to your own social media profiles.
Photos that are shared through this website link back to the same website. So when your customer shares to Facebook and their friends and family click on them, they are sent back to your photo viewing website.
Measure your results and take action
Because sharing is controlled, and photo viewing is on your own branded photo viewing website you can actually track the referral leads who view photos. You can see which customers shared to social media, and how many referral leads from social media viewed the photos.
Imagine if you could see how many referral leads each customer generated by sharing to social media?
With the data gathered from your customers sharing photos and generating referral leads you can identify your best advocates and engage with them. Out of all the customers who visit your business you now know which ones are advocating for your business and how many referral leads they've generated.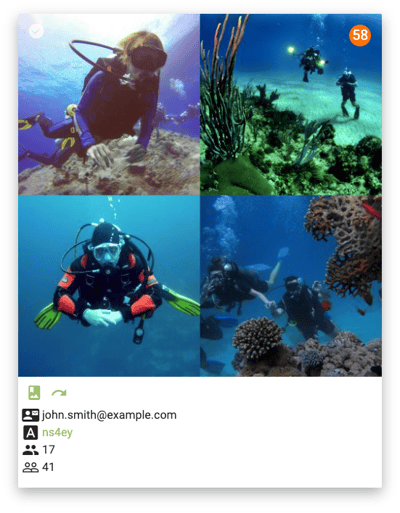 In this example a customer has generated 17 referral leads by sharing their
original email and 41 referral leads from social media.
Once you know who your best advocates are you can simply send them a "thank you!", or you can reward them with discounts, coupons, merchandise, or other incentives to get them to continue to share their photos and generate more referral leads.
With Fotaflo you can even automatically send emails to your top advocates based on how many referral leads they've generated.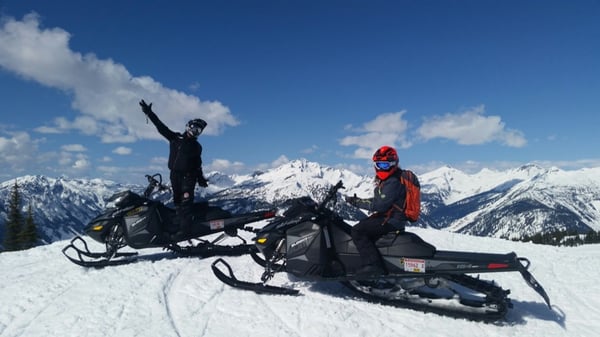 Conclusion
Providing free photos to your customers with a photo marketing service is a permanent, ongoing, word-of-mouth engine that generates referral leads in a controlled and measurable way that is simply not possible for most other types of marketing.
Ready to create your own word-of-mouth marketing engine that takes less time and more benefits than any other marketing?
Book a 1-on-1 demo
of Fotaflo to see how it will work for your business.