Identifying your advocates is one of the most valuable benefits of Fotaflo. Advocates are simply your customers who share your brand message to their network of friends and families.
From the Advocates page you can view advocates for any time range you'd like, sorted by who generated the most inbound referral leads from sharing their albums. From the Advocates page you can select advocates and send them reminder emails.
In the next week or so we're releasing a new feature that will enable you to set up a rule to automatically send a specific email template to your top advocates each week.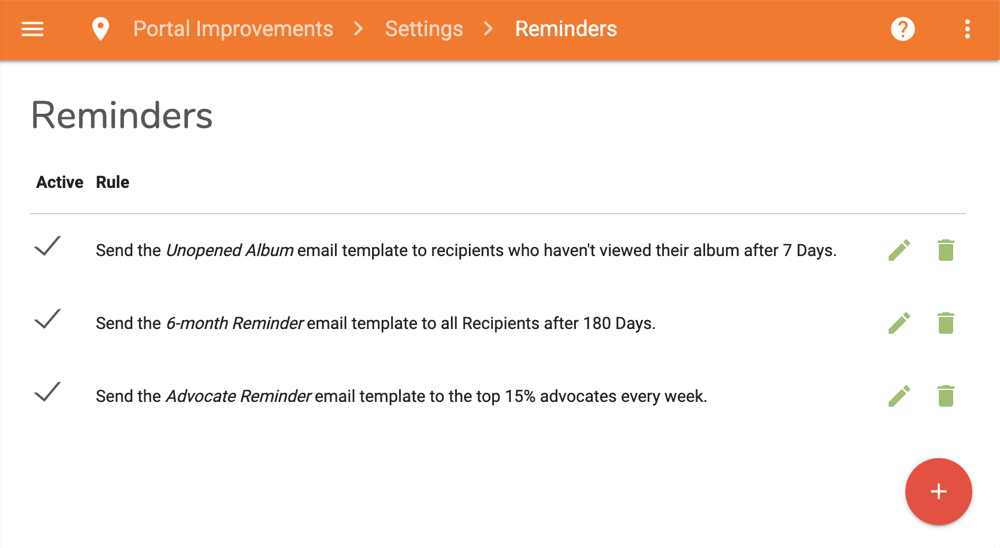 Using the new email templates feature you can create a template with a specific thank-you message or a special offer just for your top advocates. Choose the top % of advocates you'd like to send to and that's it. Every week your top advocates will receive an email reminder with their own photos and a specific message just for them.
This feature is available in Standard and Plus plans.