Automatic Reminders are a powerful way to extend the social reach of your photos.
Have you checked on yours lately?
Well don't worry. We added a new reminder template for you during this pandemic. We updated reminder notifications to this template for clients that are using the automatic reminder feature.
To make sure that your guests are receiving the right message at this time we removed the call to action to 'Book Now' so guests are only directed to 'View Your Photos'.
The email message provides photo memories to your guest and encourages them to share their photos with friends and family.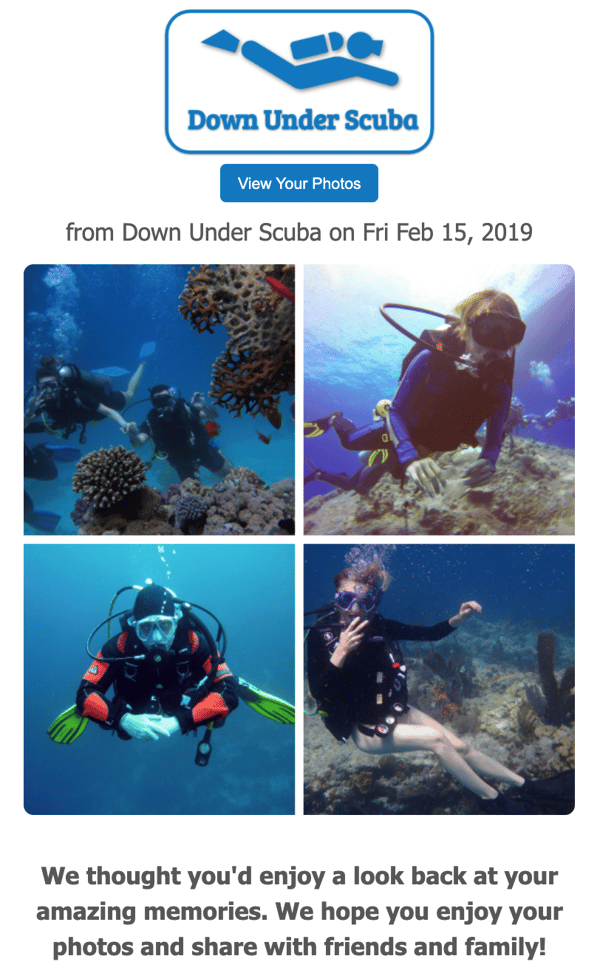 If you have a different message that you wanted to provide to your guests, the template and subject line can be edited in your settings.