In the next week or so we'll be updating Fotaflo with some exciting changes to albums.
We've updated the design of the album page to more closely match the rest of the application. You'll now see the same summary information on the left side of the album page as you see in the list of albums.
Edit media from the album page
In the media tab you'll see the same style of cards as the catalog. From the albums page you can now add and remove labels, rotate media, and perform any other actions that you can from the catalog without leaving the album page.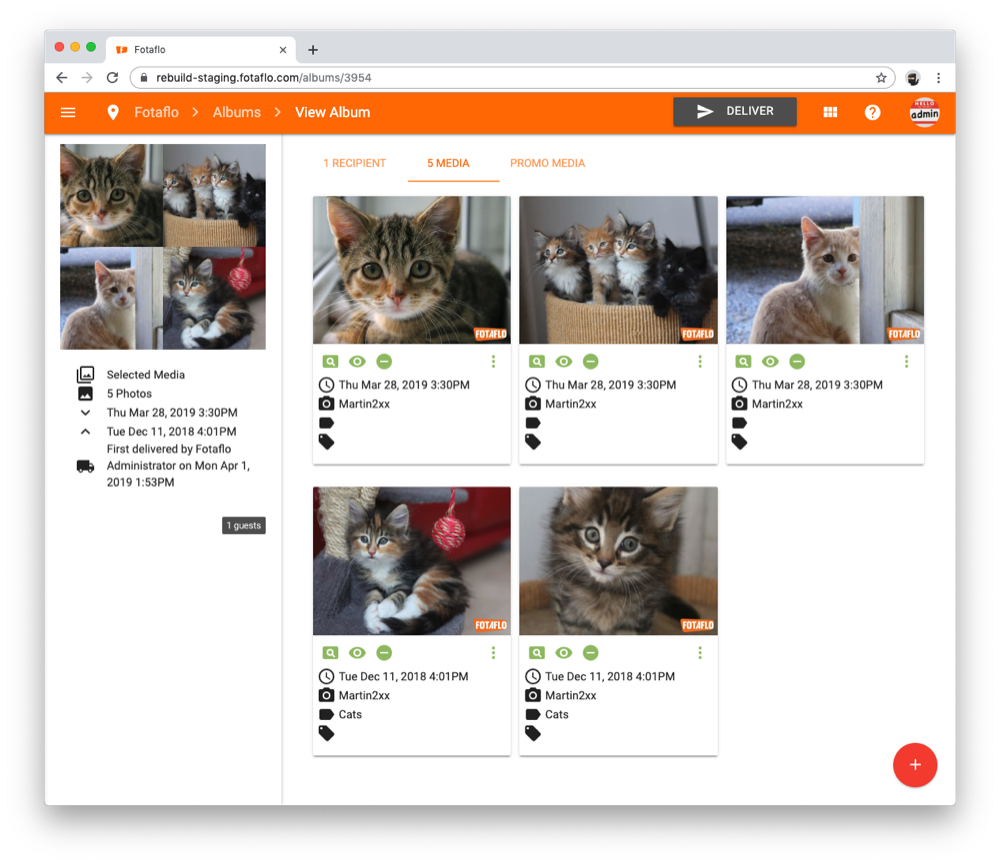 Add and remove media from albums
If you're using Deliver Selected to send specific photos and videos to your guests you'll see the Add more media button in the lower-right. Clicking that button will open a view similar to the catalog where you can select additional media to add to the existing album. You can also remove existing photos and videos from the album.
Edit Deliver Matching albums
If you use filters to deliver matching media to your guests you can now edit those filters for existing albums. It happens, sometimes we make a mistake and choose the wrong date for an album, or miss a label that should have been included. Now you can edit the existing album to include the correct media without sending an additional album to the same guests.
When you're viewing one of these albums you'll see an Edit album filters button in the lower-right. Clicking this button will open a view similar to the catalog where you can change the filters for the album. Once you're happy with the results click Save and your album will use the new filters.