If you've been using Fotaflo for a while you may have noticed that the guest portal design has been updated over the summer. Now that it's been out in the field for a few months it's time to take a look at what benefits the new design has brought by diving into Fotaflo's analytics.
In our product update post we promoted the new design as being an "improved visual design" and "better mobile experience" but how does that translate into a better guest experience and marketing result? Let's find out.
Guest Experience
One standout result is that guests are spending more time in the new portal. Lots of things can affect this (e.g. the number of photos in an album, page and photo load times…) but we still recognize this as an indicator that your guests, their friends and family are spending more time engaging with your brand on the new portal. You can view your own results by viewing the Total Time on Page chart of Fotaflo Analytics. Divide that by the number of First Guest Visits if you want to compare how the guest experience is trending between different time periods.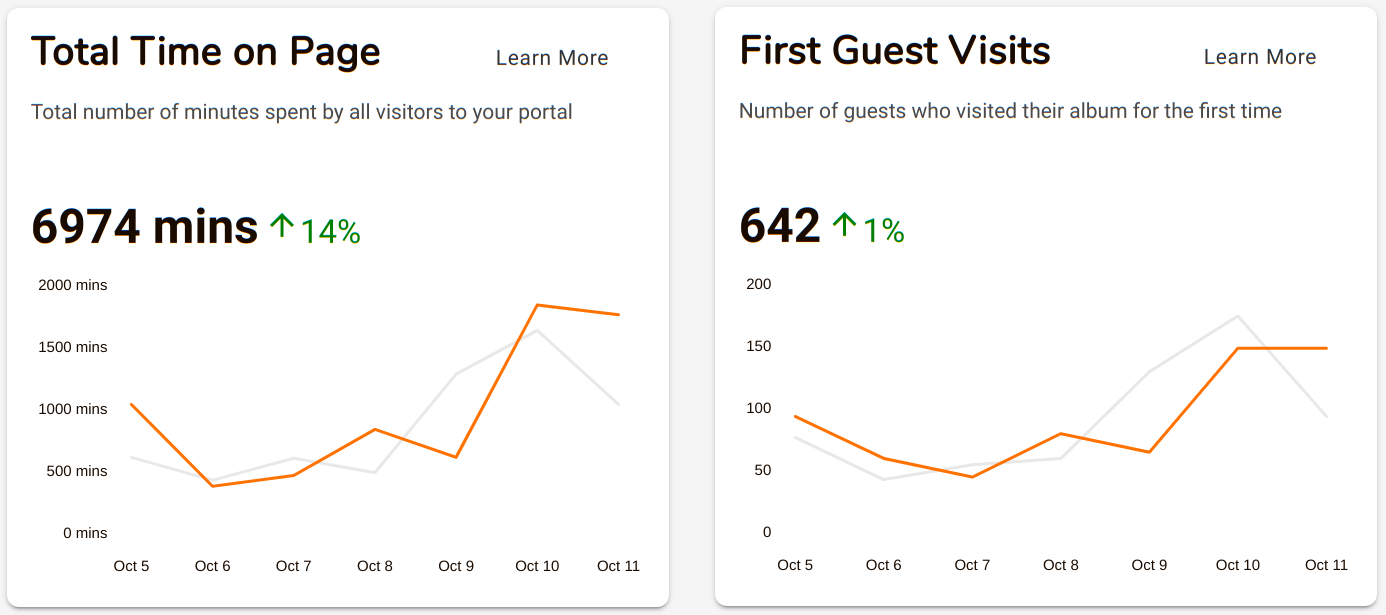 A significant majority of guests are loading albums on mobile devices so improving the mobile experience was a key goal of the re-design. We did that by pinning the share action buttons to the top and making it easier to smoothly scroll through the photos.
Marketing Results
One new feature we added with mobile users in mind was to include a Copy Link button that allows users to share their photos by copying the album's URL and pasting it to whatever messaging platform they wish. The Copy Link sharing method has become the second most clicked share button, second only to the Share by Email button. It also hasn't detracted much from clicks on the other sharing methods as we saw an overall large increase in total share button clicks per guest compared to the old design.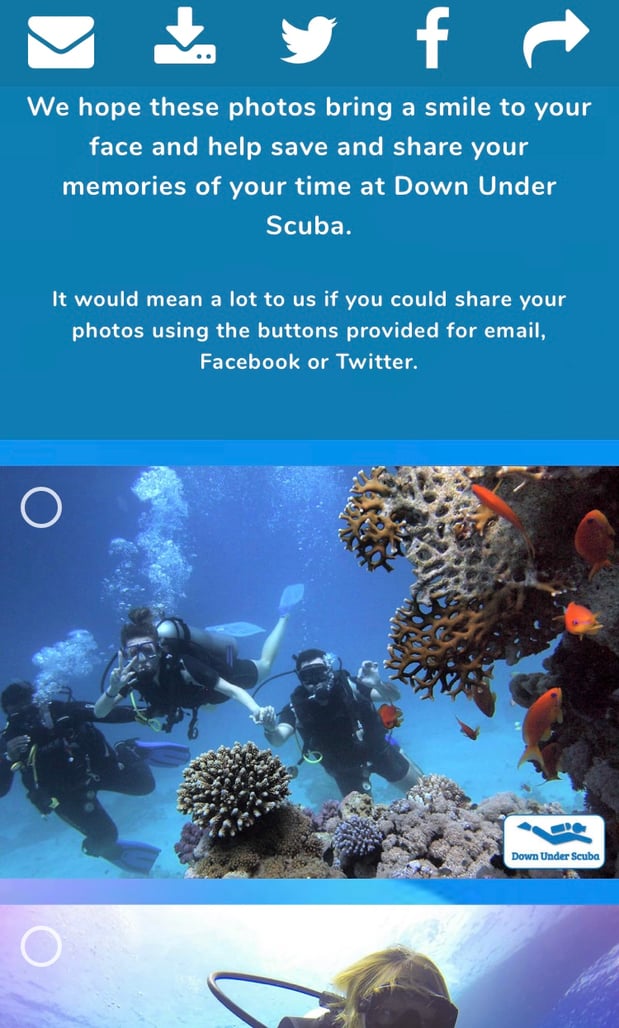 So, more share clicks translates to more referrals right? Right! Overall we saw a moderate increase in the rate of Referral Leads per First Guest Visit most of which can be directly attributed to the addition of that 'Copy Link' button. That means for each guest who goes to look at their photos, they're now sharing the link with more people and generating more referral leads with the new design.
If you're intrigued by these results then poke around the Fotaflo Analytics section to see how these results are changing for your own locations. The analytics section is still new to Fotaflo (launched in March 2020) but it's becoming an increasingly important tool not only for you but also for us to help identify what we can do to improve results for all of our clients. Whether it's making a better user experience in the portal or even tweaking the messaging in Guest Messaging campaigns, we're always looking for ways we can improve your guests' satisfaction so they can spread the word on how great your experiences are.