We've been working to improve the visibility of delivery status for email and SMS messages.
Up until now we've had some limited information about email delivery status available. For example you can view the details of an email delivery to see if it was delivered or encountered an error.
We're expanding the information available and also adding similar status to SMS messages. Now you'll be able to see if a text message was delivered or not, as well as details about why or why not.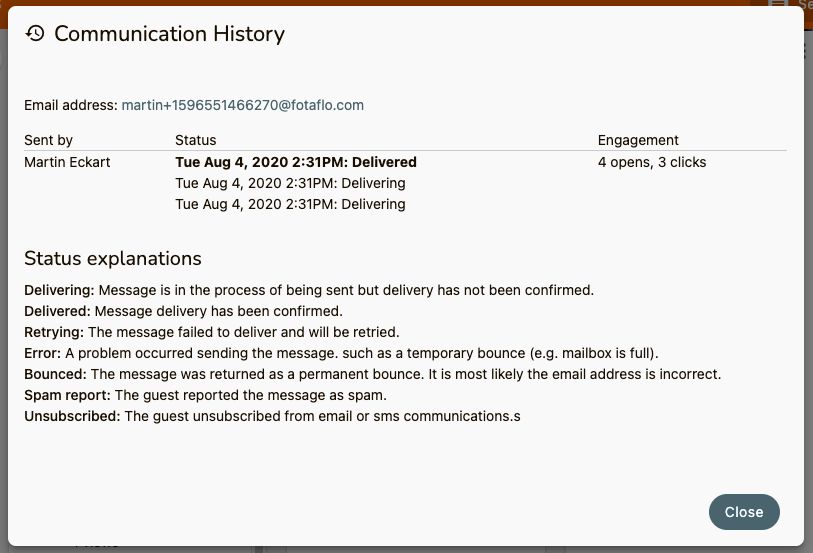 With these changes you'll also be able to search for guests based on more detailed status and take appropriate action if needed.
We know that having clear insight into the status of photo deliveries is important to our customers. We hope these improvements will make it clearer when deliveries are successful and easier to troubleshoot when they aren't.