We've been providing photo sales and marketing software for 10 years now and we've collected a lot of data. We've used this data to help us design the best product, and provide the best advice, to maximize your results.
However for a long time it has been a big challenge, and a goal of ours, to provide more of that data to our clients so you can build your own insight into how photo marketing works for you and your business. And how you can improve your results.
Today we're releasing the first step in providing always-available meaningful analytics about your Fotaflo performance.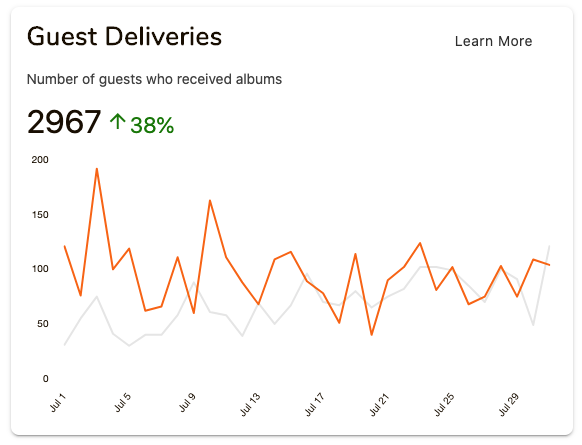 The first release of Fotaflo analytics adds charts for the following metrics:
Guest Deliveries
Active Guests
Advocates
Referral Leads
Visitors
Views
Review Link Clicks
Total Time on Page
You can choose the time period to view and whether to break it down by day, week, or month. You also see a comparison to the previous period.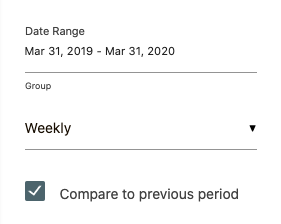 We have more metrics to add in the near future. We'll also be adding benchmarks that provide even more insight into your performance. These benchmarks track things like how many guests become advocates and how many referral leads are generated for each advocate.
You can still access the previous dashboard, you'll see a link at the top of the page.
Please explore the new data on your Dashboard page and let us know what you think. You can read more about each metric and how to improve your results here: How do I track my marketing results?