The first step in photo marketing is to enhance your guest experience by taking and delivering great photo memories to all your guests. But the more important, long-term, benefit is using those photo memories to remind your guests of their experience. This creates a long-term, authentic relationship between your guests and your business that leads to referral and repeat bookings.
Fotaflo includes a number of ways to remind your guests including:
Automatic reminders for guests who haven't viewed their album
All of these reminders include the guest's own photo memories along with your content, producing unparalleled open and click rates.
We're very excited to release our new guest messaging feature, the next step in staying connected with all your past guests.
From the new Guests page you can filter all your past guests and send them an email or text message tailored specifically to them.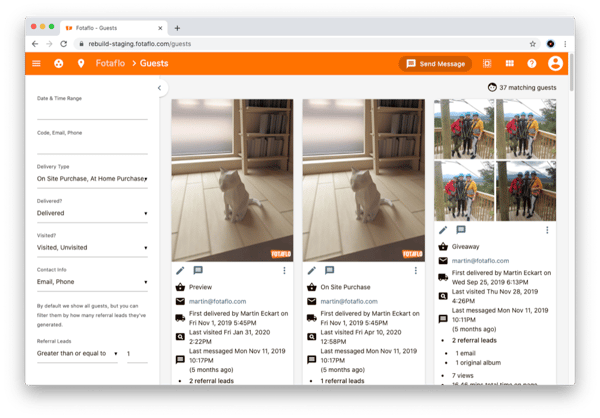 Do you want to send a thank you message to all guests from 3 years ago? It's as simple as filtering your guests by date and choosing a template to send to them. You can also send test messages to your own email address or phone number to make sure everything is perfect.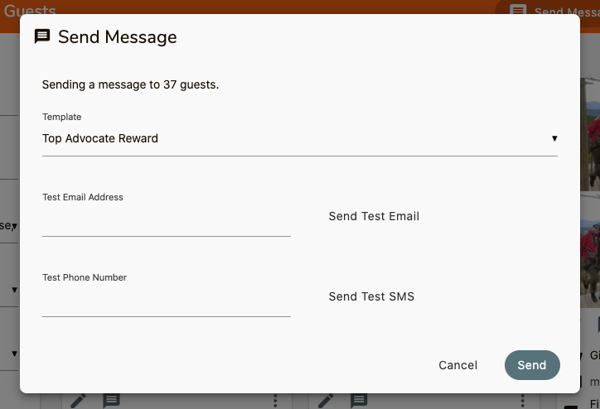 This is a feature of our standard plan, but we're temporarily making it available to all accounts so you can easily engage with your past customers during the current Covid-19 pandemic.
We're seeing great results with our customers who have sent out reminders encouraging past guests to share a happy memory. Please get in touch and we'll help you run a great campaign to maintain your meaningful relationships with past guests.