As you know, we believe strongly in the marketing value of giving your guests photos and videos as a lasting memory of their adventures. There's a lot of data available within Fotaflo, but until now it was difficult to get clear statistics on the marketing results.
We've just added a marketing dashboard feature that will allow you to view some key marketing metrics.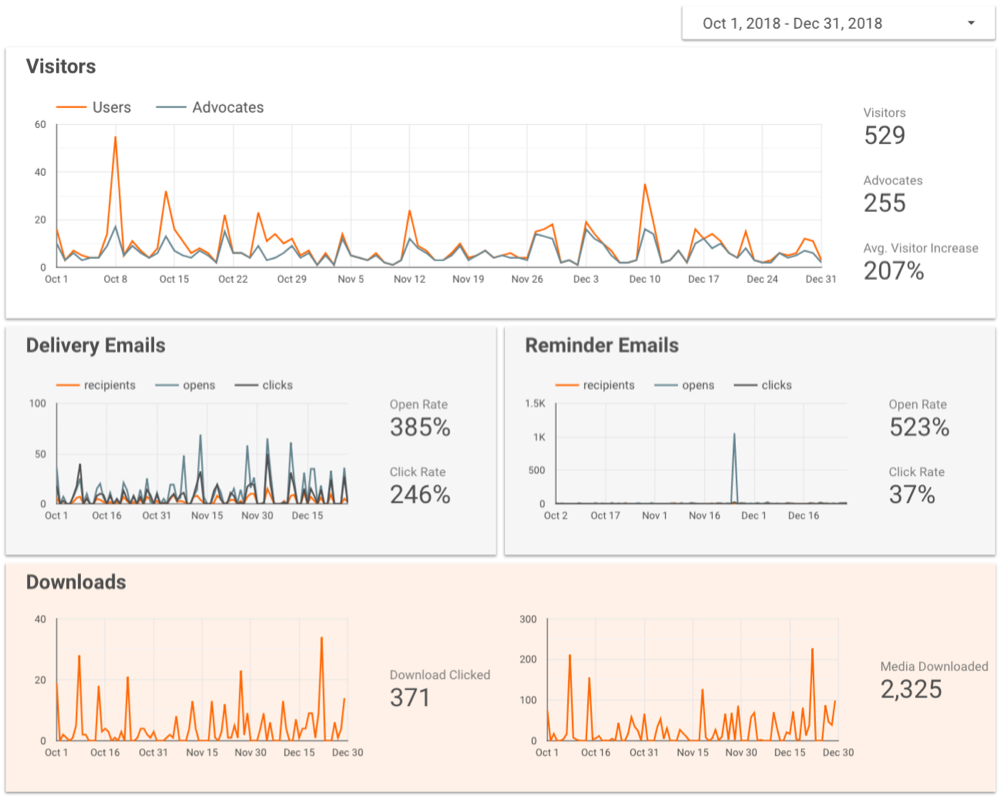 Right now the dashboard will show you:
The number of visitors and advocates
How many more visitors this drove to your photo portal
Open and click rates for initial photo delivery emails
Open and click rates for reminder emails
Number of downloads and number of media downloaded
You can choose the time frame you want to view so you can get a clear picture of what's happened this week, this month, this year, etc.
We're excited to make this available and we can't wait to enhance it with even more useful information so you can understand your Fotaflo marketing results and continue to improve on your photo marketing service.
The dashboard is available from the main menu: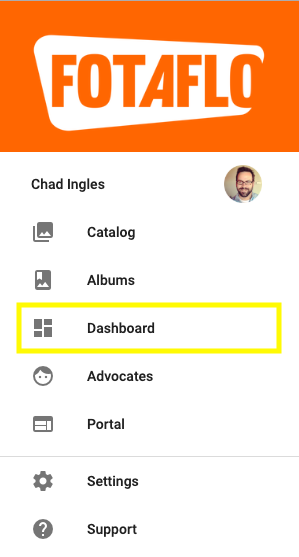 We've started rolling out the dashboard to customers. If you don't see the menu item and would like to try out the dashboard sooner, please contact support.