Here are couple of recent updates to the Fotaflo web application.
Photo Limit Information
You can now view information about your plan's photo limits. When you view the billing page you'll see a new section that provides information about how much of your billing year has passed and how many photos and videos you've used in that time.
This should make it much easier to keep an eye on how many photos you've been taking and forecast whether you're likely to hit the limit of your plan.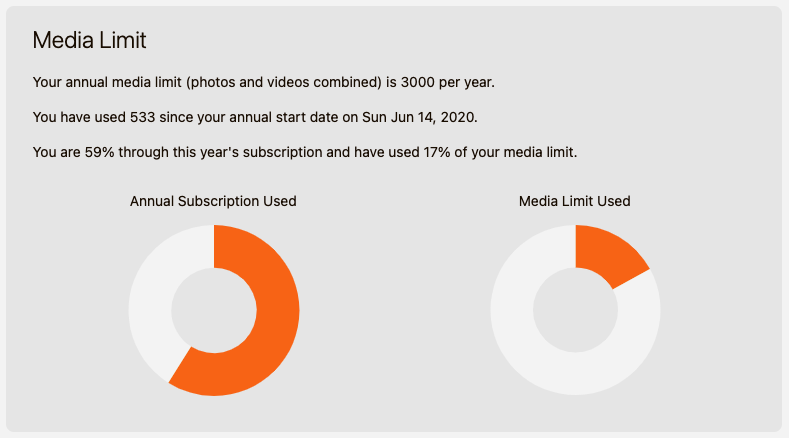 Report Excel Export
We made some small updates to exporting Excel reports. If you have an account that uses the reports feature you'll now see that the exported Excel spreadsheet will match the columns and data you see in the web application. Previously there were some discrepancies between the two.
About Fotaflo
Fotaflo is an innovative photo and video marketing platform that simplifies and automates the distribution of photos and videos to tour and activity customers.
By using a photo marketing solution to provide your tour or activity businesses' customers with photos, you'll be able to enhance the guest experience, improve the quality and quantity of online reviews, drive repeat bookings, and encourage customers to share photos of their experience to generate new referrals through word-of-mouth marketing.
Are you interested in learning more about how the Fotaflo platform can help you generate new bookings? Contact us today to book your free demo.