Here are couple of recent updates to the Fotaflo web application.
Photo Limit Information
You can now view information about your plan's photo limits. When you view the billing page you'll see a new section that provides information about how much of your billing year has passed and how many photos and videos you've used in that time.
This should make it much easier to keep an eye on how many photos you've been taking and forecast whether you're likely to hit the limit of your plan.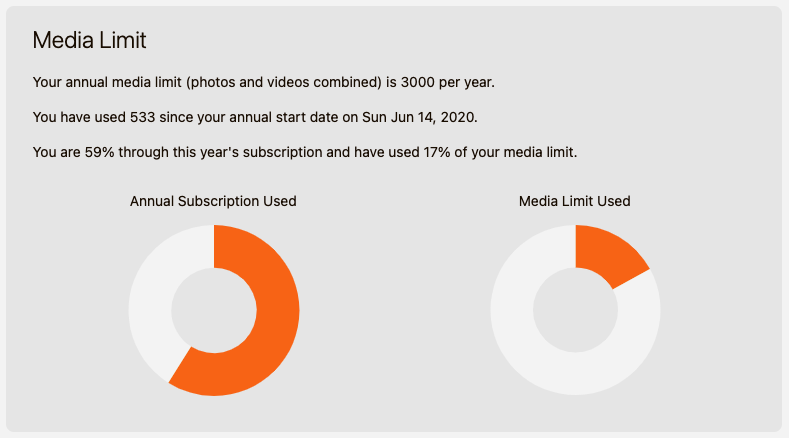 Report Excel Export
We made some small updates to exporting Excel reports. If you have an account that uses the reports feature you'll now see that the exported Excel spreadsheet will match the columns and data you see in the web application. Previously there were some discrepancies between the two.