We've made a handful of improvements to the photo viewing portal to improve the guest experience and give you more control over the content and visuals.
You can control the text and background colour for your call-to-action button, any purchase buttons, and phone number.

2. You can now add text to the portal for each type of album based on what you are configured to use in Fotaflo: give away, purchase, preview, or shared albums.

3. We've added some explanation to the sharing and review buttons and grouped them together.

4. We've made the portal use the full width of the browser so that more photos are displayed and can be displayed larger in the browser.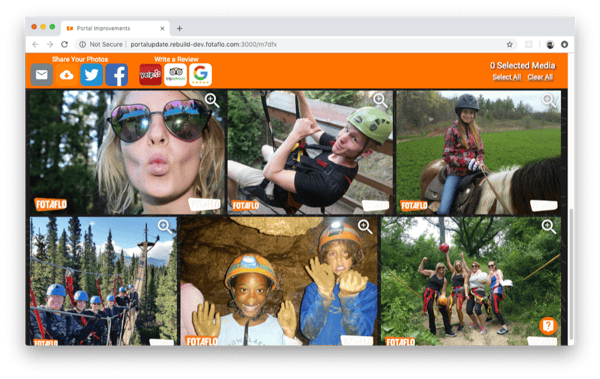 5. We've improved the display and behaviour on mobile devices.