Here's a selection of recent fixes and improvements to Fotaflo.
Increased photo and video size limits
We've increased the maximum file sizes and megapixels supported in Fotaflo.
Photos now support a maximum file size of 40 Mb and 50 megapixels.
Videos now support a maximum file size of 300 Mb instead of 100 Mb.
Watermarks displaying too small
We fixed an issue with watermarks sometimes displaying tiny on preview deliveries.
SMS charts in analytics
You can now see charts for the number of SMS/text messages sent on the Analytics page.
Billing page fixes
We fixed some issues with the media limits displayed on the billing page, they should be accurate for everyone now. We also fixed some logic that showed an incorrect subscription renewal date in some cases.
Date inconsistency between emails and portal
We fixed an issue where the date of albums was inconsistent between emails sent to guests and what they see in the portal. They'll now show the same date, which is the date of the oldest media in the album.
Change the icon for the filter toggle
We updated the toggle to show/hide the sidebar filters to a more obvious filter icon. (Tip: you can hide and show the sidebar filter on any page by pressing the "F" key on your keyboard.)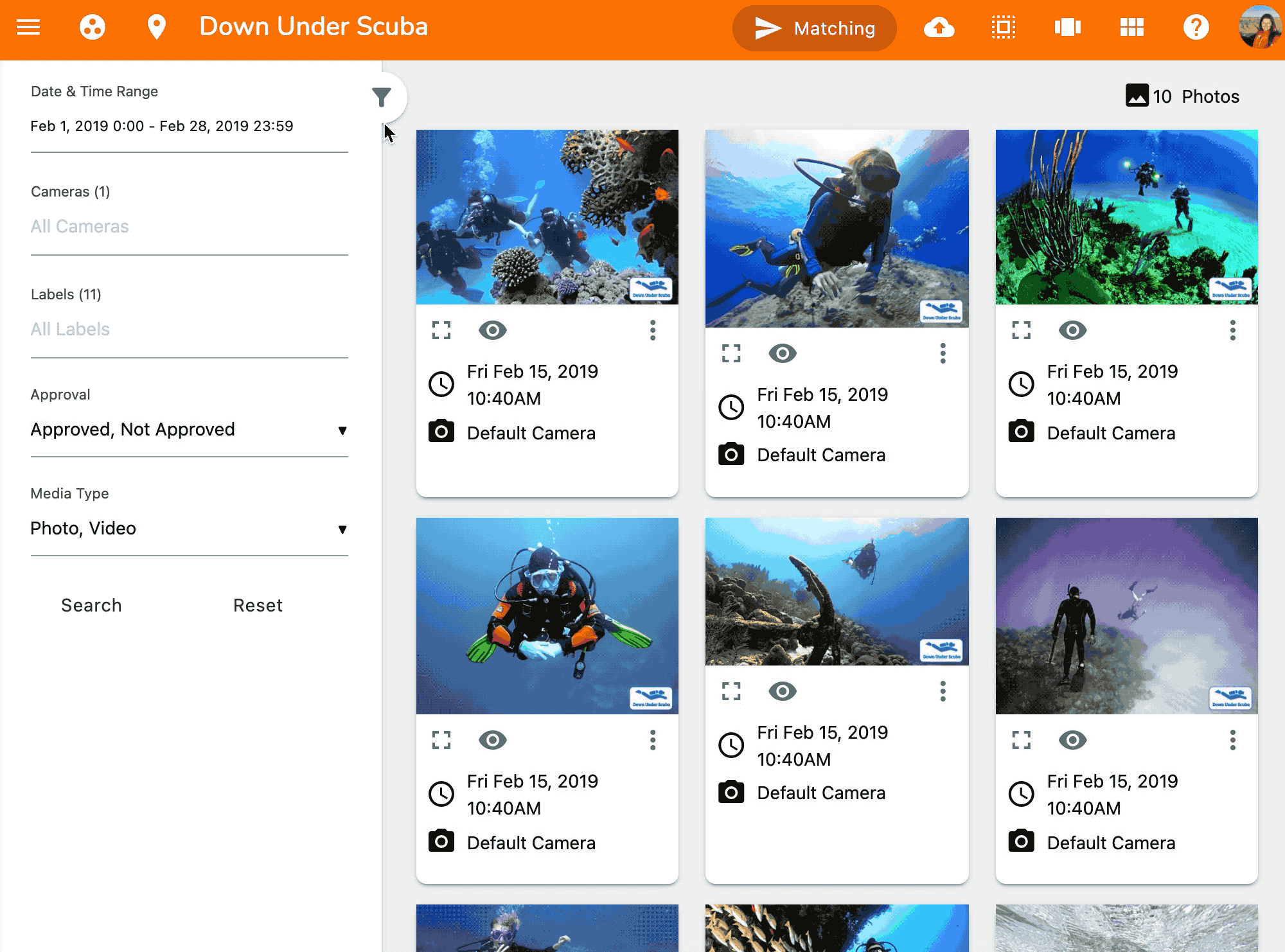 Duplicate at-home purchases
We fixed an issue that resulted in a small number of duplicate purchases being processed when guests buy photos from home through the portal.