We've been working on a major update to our Android app. It includes several changes that we hope will make it even simpler and easier to provide the best photo marketing service possible.
The app update will start rolling out soon. Make sure you have auto-updating enabled on your device to ensure you receive it.
Watch this short video outlining the changes, or continue reading for more details. We'll be updating our support pages with more details as we get closer to releasing the new version.
Making it easier to manage personal or work devices
When you first open the app after updating you'll be asked to choose whether you're using a personal device or a dedicated work device.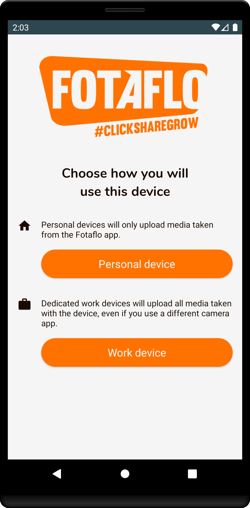 Personal device
For personal devices the Fotaflo app will only upload photos and videos taken using the Fotaflo app. Any other media captured using any other camera apps will not automatically upload to Fotaflo. Photos and videos taken with the Fotaflo app will not be visible in other photo apps on the device. You can still import existing photos and videos manually if needed. This works best if you or your staff are using a personal device to take photos.
Dedicated work device
For dedicated work devices the Fotaflo app will upload all photos and videos, even if you use a different camera app. This works best if you use devices that are dedicated to your photo service. Photos and videos will remain visible in other photo apps on the device.
Updated user interface
We updated the look and feel of the Android app to more closely match the web application. Here are the main changes.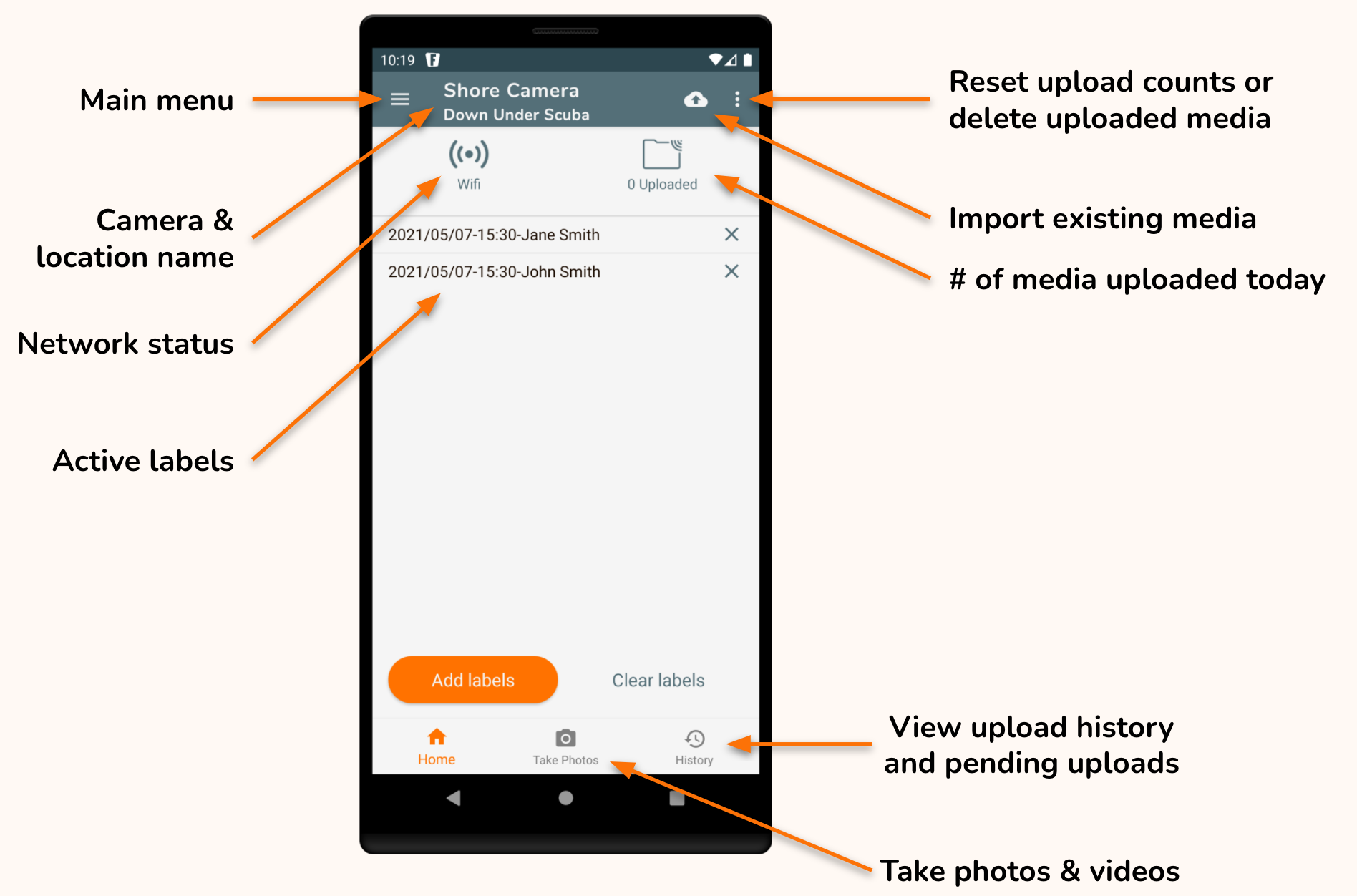 Main Menu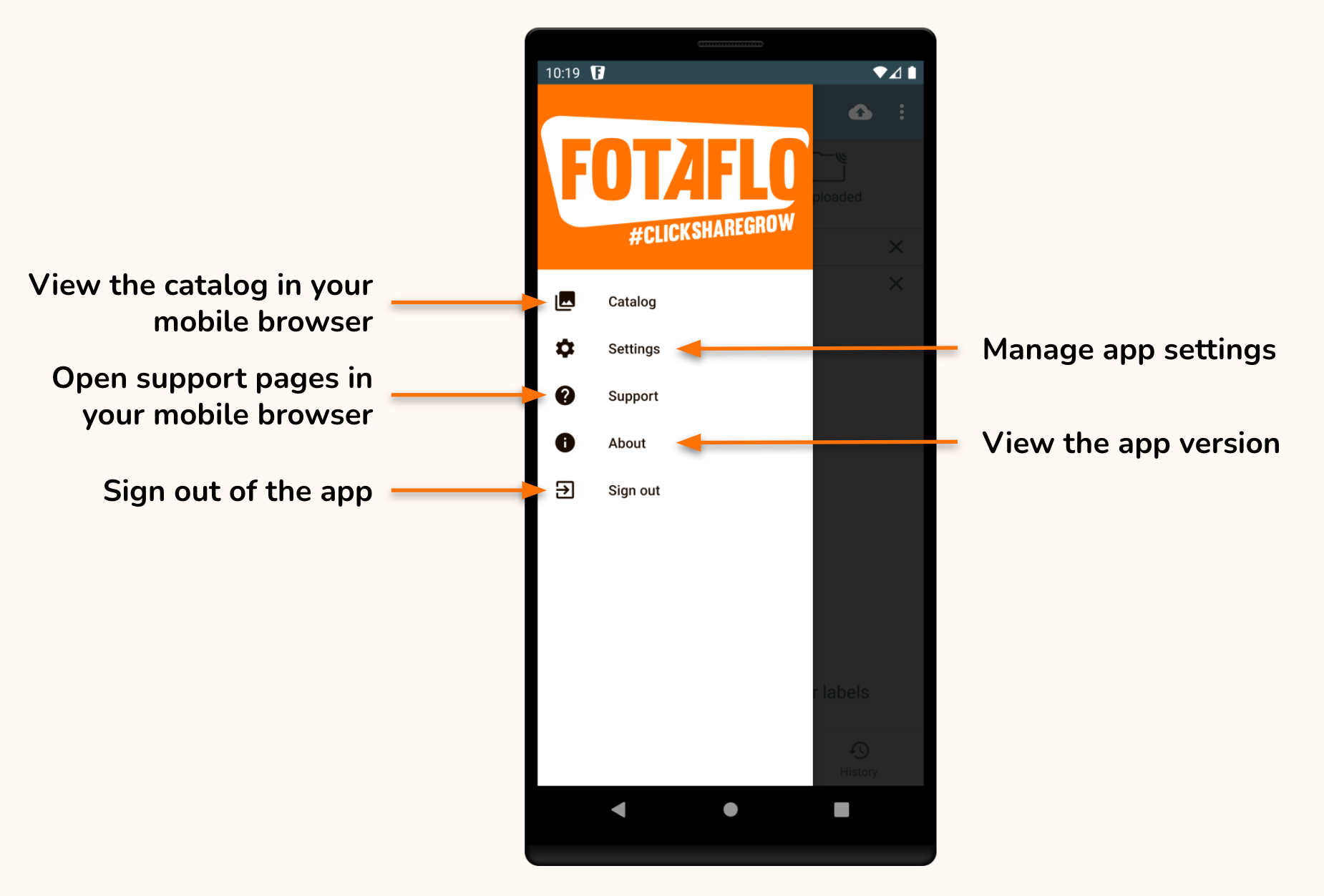 Media Browser is now History