Local and regional markets are even more important now because of the reduction in international travel due to Covid-19. Standing out from your local competition is critical to online and walk-up bookings.
Giving away free photos gives your business a direct, tangible, and valuable differentiator compared to your competition who are still selling expensive photo packages, or not even providing photos at all!
Free photos can seal the deal
When guests are looking for an activity, whether they are local or travelling, they are looking for value. They want to know they are getting the best experience for an affordable price.
If you were a guest browsing for activities for an upcoming trip, free photos could be the deciding factor between your business and the one down the road.
Here's how Historic Banning Mills advertises their offering.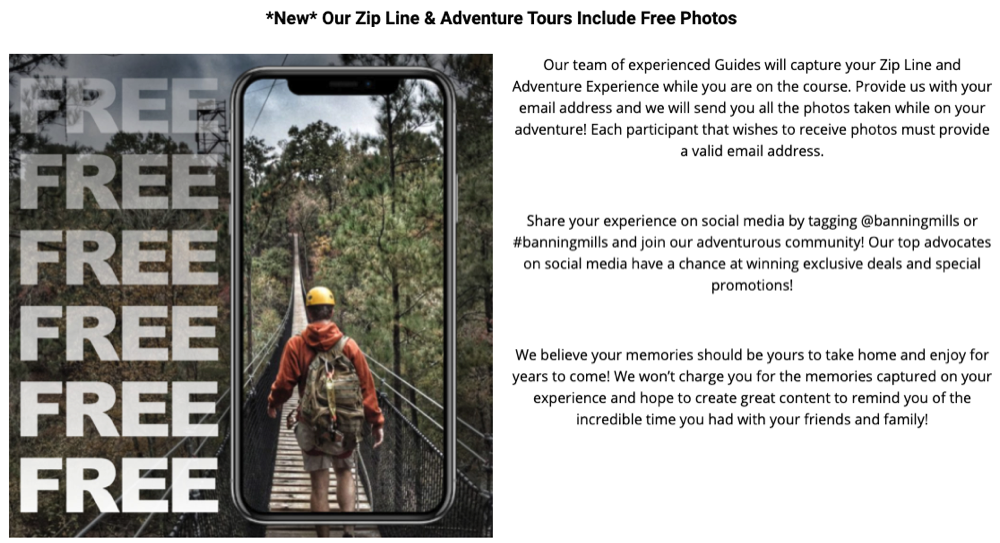 Kyle Werner, Marketing Manager for American Adventure Park Systems and Screaming Eagle Adventures provides a very clear endorsement of advertising free photos.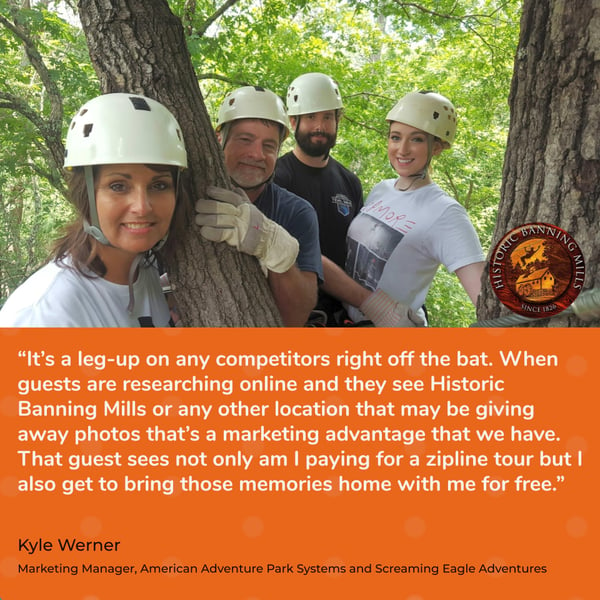 Customers recognize and appreciate free photo memories
Customers recognize and truly appreciate the value of giving them their photo memories for free. Read this amazing, unprompted, customer feedback:
Selling photos creates conflict
It can create a negative experience if you're running a group activity and guests who don't plan to buy photos have to wait while you take photos. Taking photos that must be purchased can make guests feel like they are held hostage for something they will have to pay for later.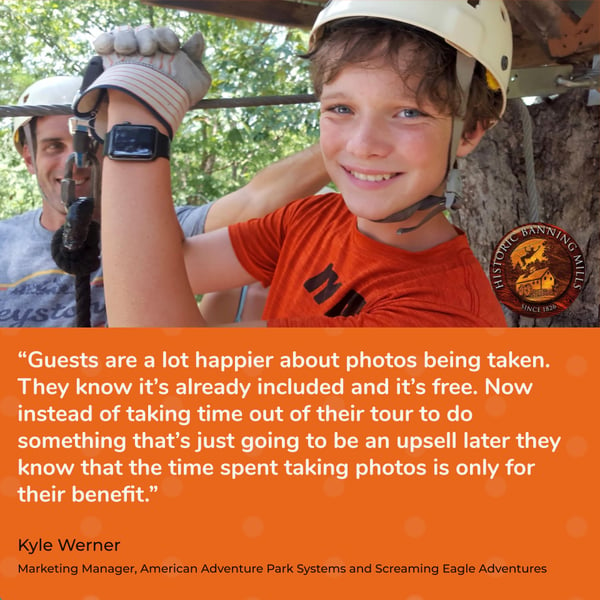 Another interesting perspective was provided by Joyce Belcher, Executive Director of Red River Gorge Ziplines. Thinking about your guests and how they might perceive up-sells and add-ons when they can't afford them is a very empathetic perspective and directly leads to a more positive experience for all guests.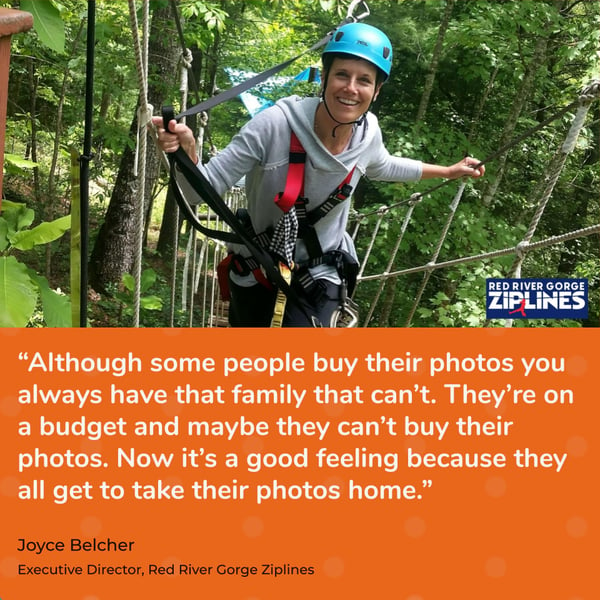 Memories aren't products
Everything we've learned at Fotaflo by providing photo marketing solutions for over 10 years highlights something very important: memories aren't products. Photo memories are a unique class of media that can be an amazing marketing asset because they create an authentic emotional connection between your guests, your staff, and your business.
When guests must purchase their own memories it can feel tacky and like they're being held hostage. They're forced to have a poorer experience, especially if they bring their own devices and try to take photos of their own adventure.
Treating guests with respect and empathy and realizing that giving them their photo memories simplifies your operations and makes them happier. It also makes you stand out from the competition during the guest buying journey, and ultimately means you're providing a better experience. And that's what your business is all about, isn't it?
If you'd like to begin providing guest photos book a 1-on-1 demo of Fotaflo and we'll show you how simple and easy it can be.