Well, that was quite the year.... Before we look ahead, I'd like to look back and start by saying that I hope all of you were able to enjoy meaningful time with friends and family over the holidays.
2020 has been a challenging year, but there's so much to be thankful for and while there's no doubt this year has brought unforeseen challenges, to all of our lives and businesses, it's also hopefully reminded us of the importance of meaningful experiences with our friends and family.
Moving into 2021, I believe the general and broad feeling of being experience-deprived will last much longer than just this past calendar year. I believe 2020 will provide a lasting reminder of why investing in experiences and creating memories with the people we love is critical. At some point, when the treatment and prevention of Covid-19 align to allow broad return to the regular social activity we were used to prior to 2020, the tours, activities, and attractions industry will no doubt boom in a way that we have likely never seen before.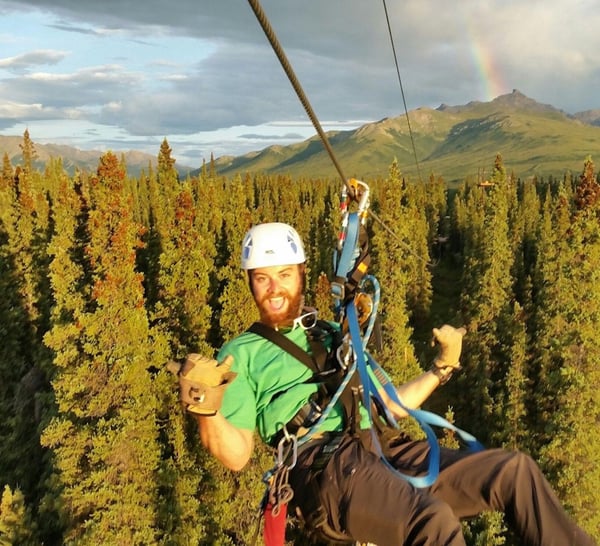 It's these thoughts of a brighter future that I hope are shared by, or in some small way passed on to you. To let you know that regardless of the type of experiential business you own or operate and what your current position is, that at some point, it is inevitable that the experiential economy will boom and with that your business. To prepare yourself for this boom and keep those thoughts front of mind for the bright days ahead, that will hopefully come sooner than many expect.
If we've met, you've probably felt the passion I have for providing guests with lasting memories of remarkable life experiences. It's in our company motto that we meticulously crafted:
Achieve. Capture. Share. Life's Remarkable Experiences.
Regardless of using Fotaflo, I hope anyone that reads this message makes it a priority in 2021 to provide guests with lasting photo or video memories of the experiences your business provides.
In 2020, after 11 years working on Fotaflo, I have realized more than ever how critical it is to capture and provide photos of life's most meaningful experiences (the experiences that you provide). It's my mission to communicate the positive impact this can have on your business growth, and how this will have a direct connection to your recovery and prosperity in 2021 and beyond.
In closing, I wish all of you a fun and successful 2021 and if there is anything Fotaflo or I can do to support your business in this year, please feel free to reach out to me directly, I will always make myself available to answer questions or share ideas and knowledge that you find helpful for your business.
Sincerely,
Ryan