Our President, Ryan O'Grady recently posted this in our Slack channel:
So within 24 hours I talked to...
someone representing a zipline in Taiwan
a parasail in Key West
an indoor surf school in Australia
axe throwing in Colorado
kayak tour in Florida
heavy digging experience in Las Vegas
an eco kayak tour in Florida
a UTV/ATV guided tour and rentals in Utah
Any business where guests want photos of themselves
will benefit from a photo marketing service.
The tour, activity, and attractions markets are just starting to realize the power of giving away photos. Some are still wondering if photo marketing can work for their business. Many are still thinking about selling souvenir photos and are missing out on a major shift in marketing for their industries.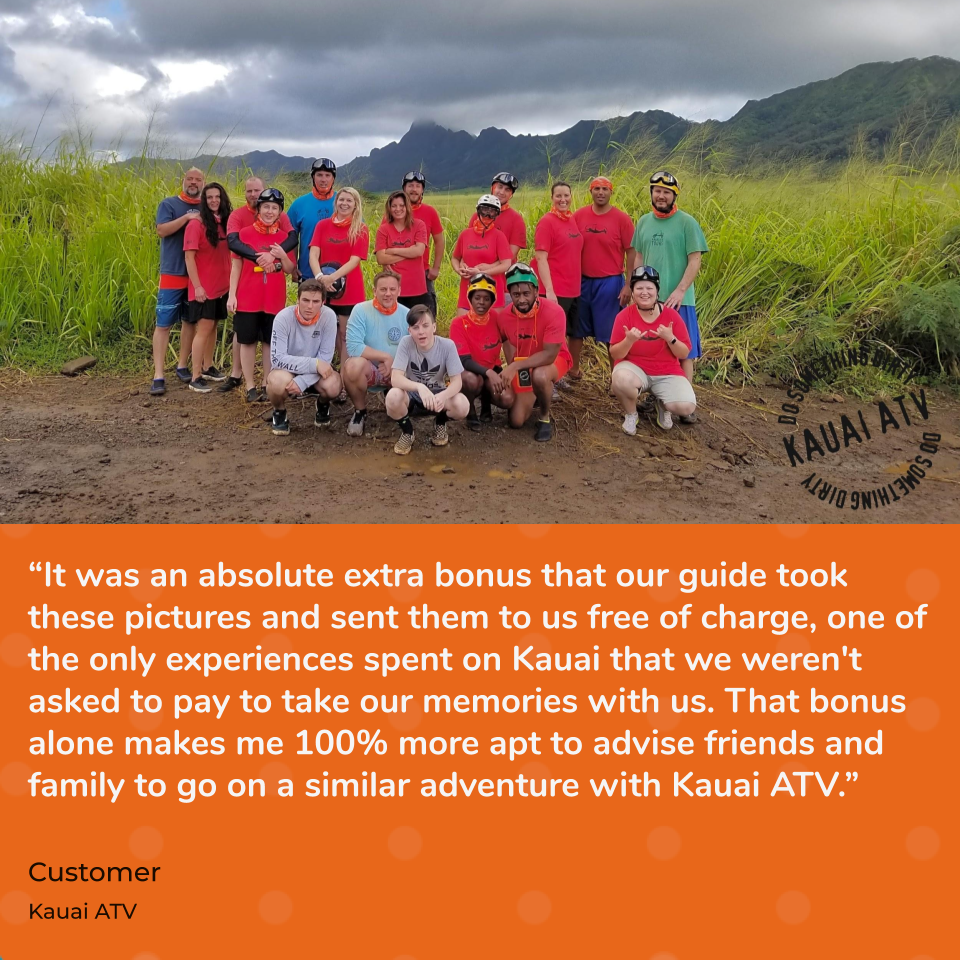 Giving away photos creates more long-term revenue than selling photos to a small portion of your customers.
If you're in a traditional experiential market like the following and you're not providing free photos to all your guests then you are falling behind your competition and limiting your growth. Especially in local and regional markets that are even more important now.
Guided zipline tours
Scuba lessons, certifications, and excursions
Snorkelling tours
Kayak tours
Horseback tour
Boat tours
Cycling tours
Bus tours
Sightseeing airplane tours
Summer camps
White water rafting excursions
Ski schools
Snowmobile tours
ATV tours
Flyboarding
Fishing excursions
Surf schools
Residential camps
Day camps
Charity events
Golf tournaments
Axe throwing
Wine & beer tours
Stand up paddle board lessons and tours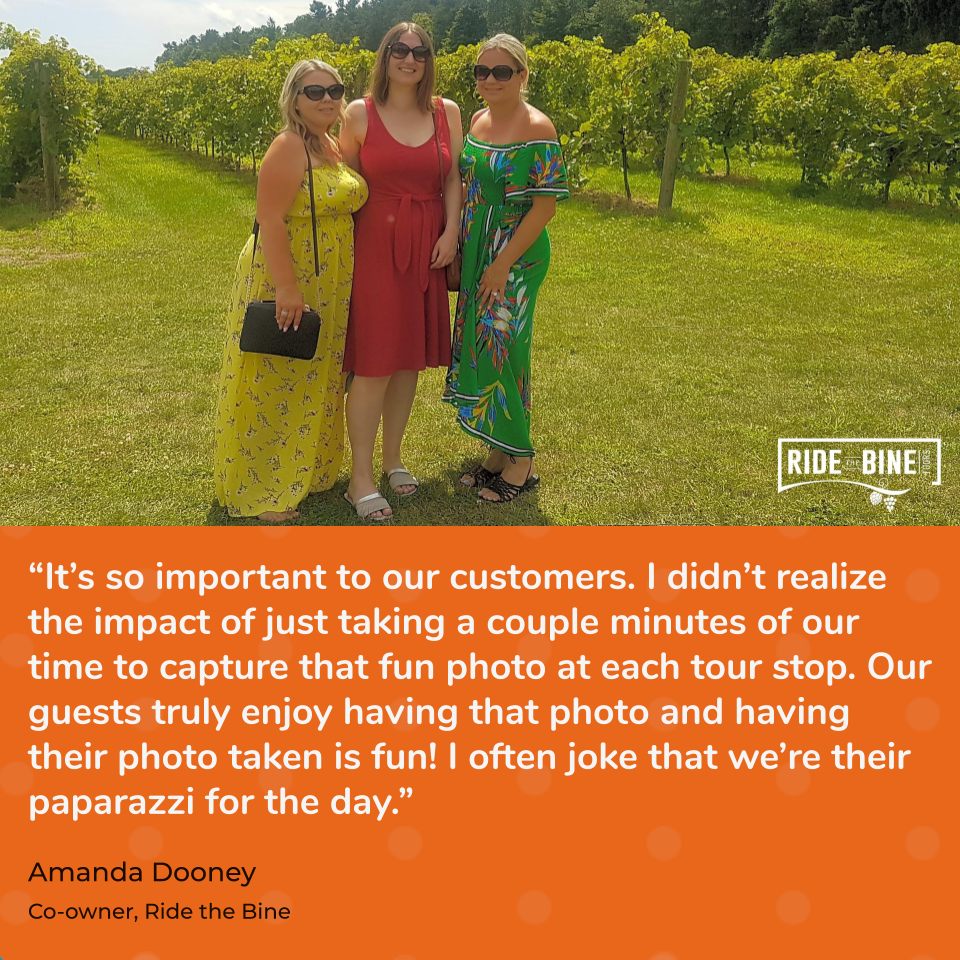 We're starting to see interest from other non-traditional experiences as well. Remember, photo marketing works for any business where people want to remember their experience. This means there are opportunities for other businesses to turn every customer into a word-of-mouth advocate.
Car dealerships. Buying a car is an exciting experience. When a car dealership takes a couple of photos of you with your brand-new, shiny car and includes some promo magazine-style photos you're obviously going to share those everywhere and generate word-of-mouth advertising for that dealership!


Home sales. Buying a house is usually the largest single purchase that anyone makes. It's an exciting and stressful time. When your agent takes that photo of you holding the keys for the first time and then includes all the listing and glamour photos of your new home you're definitely going to share those with friends and families!
Pet stores. Many pet stores hand out treats to dogs when their owners bring them in. Take a quick photo of their happy dog getting a treat and send it to your customer. You know that a dog owner is going to share that photo!
The possibilities are endless once you realize that any business where guests want photos of themselves can benefit from a photo marketing service.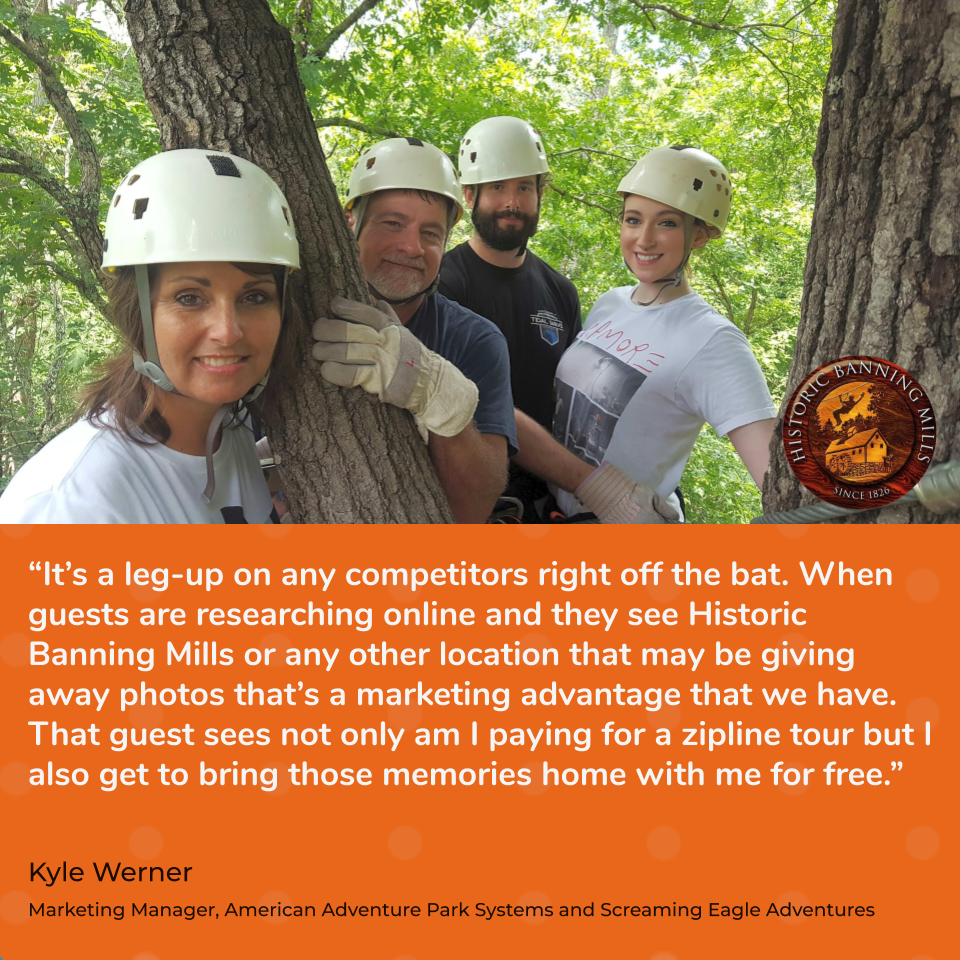 Ready to start growing your business by providing free photos? Book a 1-on-1 demo to see how it can work for you.