We've released an update to our iOS app with a couple of important changes. One of the sources of confusion with our customers is that the iOS and Android apps look and function differently. This makes it more difficult to train staff and to troubleshoot issues when they come up.
We've started work to make the two apps look and feel more similar. With this update to our iOS we've made the following changes:
Always upload photos taken with the Fotaflo app and don't allow for disabling uploading/monitoring. This will hopefully prevent confusion about which photos are or aren't uploaded. Photos taken outside of the Fotaflo app can still be imported later.
Update text, labels, icons, and colours to be more consistent with our web application and Android app.
Home Screen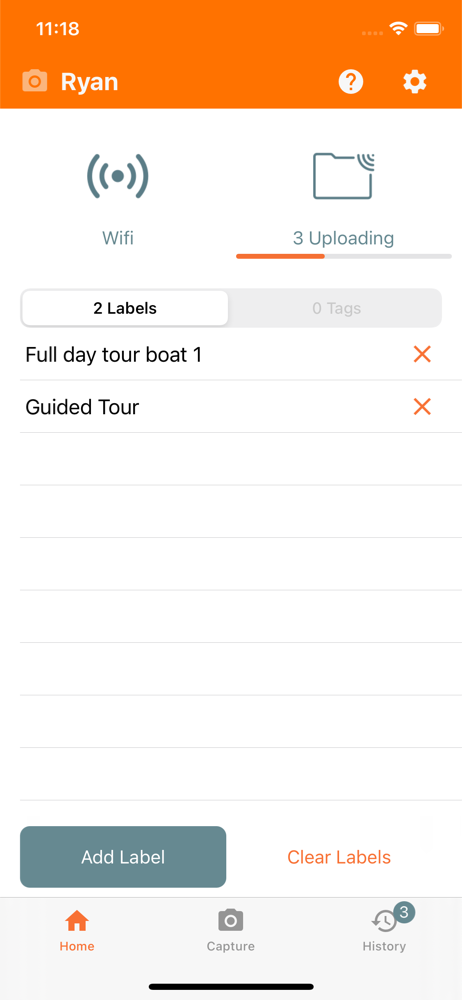 History Screen
Terminology updates, the Uploads screen is now the History screen and at the bottom we changed the Upload Existing functionality to Import Media. It works the same as before!