Sometimes guests request not to be contacted by email or phone and it's important to respect their choices. We've introduced unsubscribe management into Fotaflo to give you confidence that guests who have opted out of communications won't receive any emails or text messages from Fotaflo.
If you add an email address or phone number to your unsubscribe list it will prevent that address or number from receiving any communication from Fotaflo. They won't receive delivery notifications, automatic reminders, or guest campaign messages. You'll find the unsubscribes feature on your settings page.

You can easily add and remove email addresses and phone numbers from the list as well as add and remove guests from the lists directly from the guests page and when editing individual albums.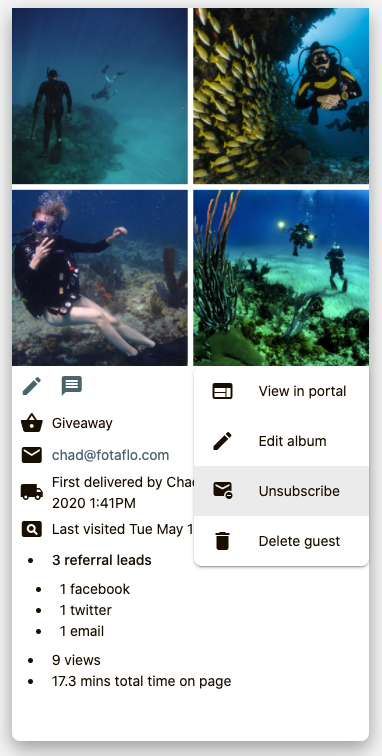 If you have multiple locations in Fotaflo your unsubscribes apply to all locations to ease administration.
We hope this feature will give you peace of mind that your guests are only receiving the communications they want and you don't have to worry about sending emails or text messages to guests who have opted out.