In about a week we're going to release an important update to Fotaflo. This is a head's up on what to expect. We've updated the user interface in many areas and this post will outline some of the most visible changes.
We've refreshed many important pages including Catalog, Albums, Advocates, and Reports.
Layout & Filters
They all use an improved layout with the filters along the left side. This allows for more consistent display across more browsers and device size.
The filters have been streamlined to make it more efficient and simpler to work with your media, albums, and advocates.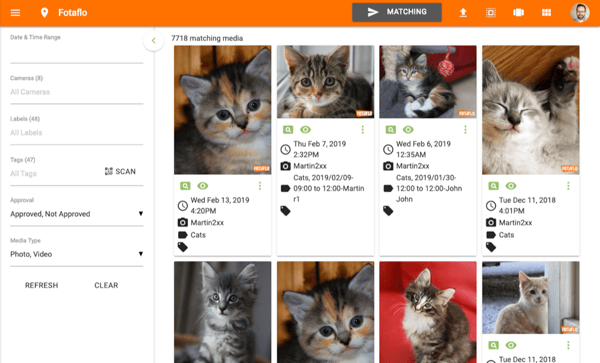 Date & Time Picker
There's a new date and time picker that we think you'll find much nicer than the old one. You can set custom start and end dates and times all from one panel and there are shortcuts for common date ranges like Today, Yesterday, and Last Month.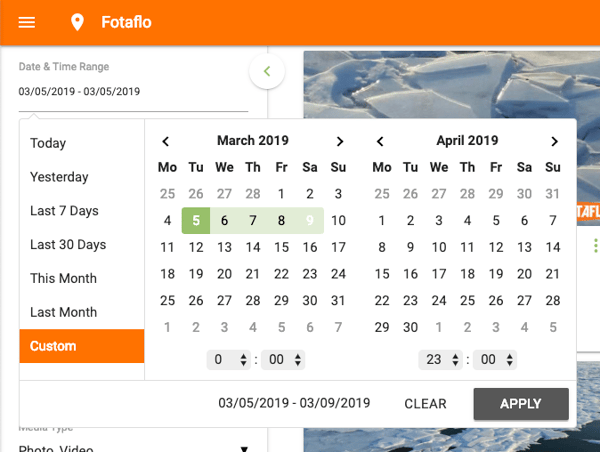 Cards
The Catalog, Albums, and Advocates now share a more common design. On each page the search results are displayed in a grid of cards. We've improved the display of the cards to better handle media of different heights and widths.
You can also set the size of the cards on each page. This lets you decide how big or small you want the cards to be. It can make it easier to see photos on smaller screens, zoom in to get a better look, or fit as many as possible on a large monitor.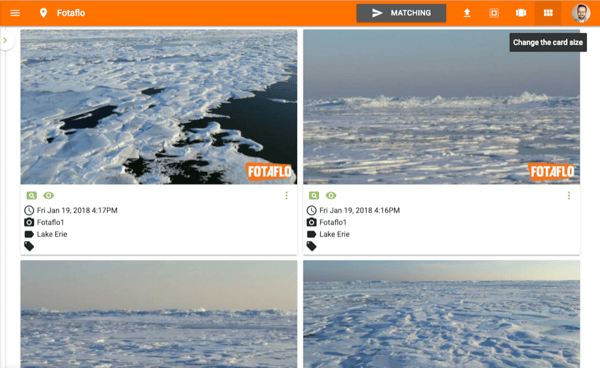 Albums
The new album card gives more streamlined information about each album and fits more results on the screen. You can also now deliver the album again with one click from the card.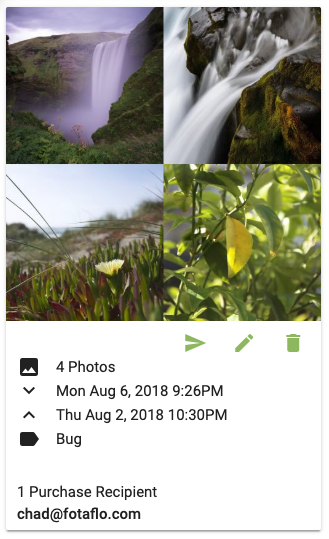 There are many more subtle changes and improvements. We're wrapping up the final details now and you should see the changes in the next week or two.