We've updated a couple areas that display album information. The cards on the main Albums page now show only the most important information:
Date the album was first delivered and who delivered it, if available.
Email addresses and phone numbers the album was sent to. Similar to the recent changes to media cards you'll see a few emails and phone numbers and the rest will be visible in a pop-up if you hover over them.
How many photos and videos are included in the album.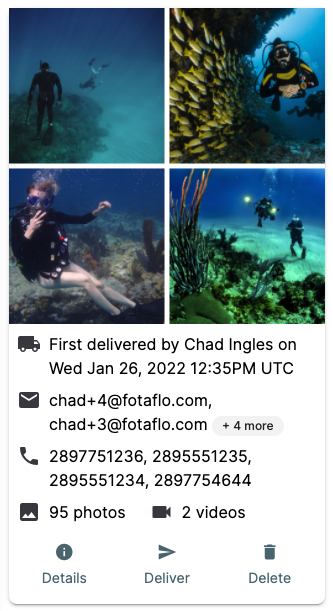 When you view the details for an album you'll see all of the remaining information. The details displayed will depend on your Fotaflo plan, and the specific album.