When it comes to building a successful tourism marketing plan, providing photos to your customers is a crucial component. It enhances the guest experience, increases repeat bookings and encourages referral bookings.
But it's not easy to design a successful photo service. It relies on your ability to build a seamless workflow for your photographers (or guides), and to deliver a consistent service to all customers.
A huge component of delivering a consistent service is understanding where to take photos.
In this blog, we take a look at five key aspects that tour and activity operators need to keep in mind when building a photo service, particularly when it comes to choosing photo locations.
Through implementation of these tips, you can create a successful tourism marketing strategy.
The five key aspects of building a photo service are represented as a pyramid with the highest priorities at the top.

The 5 key elements of building a consistent photo service to enhance your travel and tourism marketing plan
1. Safety
Safety is always the first and top priority for any travel and tourism marketing strategy, and is the most important thing to consider when choosing your photo locations. You want to consider the safety of your guests and the photographer (or guide) when you are choosing a photo location.
Never choose photo locations that require guests or photographers to circumvent any safety procedures, whether having them placed in unsafe positions, or by removing any safety equipment, even temporarily.
2. Guest experience
Next you want to effectively capture the guest experience, and that means you'll want to pick the moments that enhance the experience that they are going to remember. Remember that intentional photos convert guests into advocates far better than random action shots, helping you to build a successful tourism marketing strategy.
Every activity has some unique features that can be highlighted in photos. You know your activity best, after all you do it every day. Each guest is often only there once and they won't know when, where, or how to take the best photos.
Here's an example of a unique tree on a course where the guests would never know to stop and take a photo.
As you're waiting for guests to all arrive at the next activity location you can use that time to take photos of the guests who are waiting.
Having a variety of predetermined shots lets you enhance the guest experience. If they're the daring type, have them lean off a platform like in this example. They'll do something they probably wouldn't have done otherwise. And you can take a photo that they wouldn't have been able to take on their own.
We have more details in our blog post Improve Guest and Staff Experience with your Photo Marketing Service.
3. Time
Time is also important. We know most activities have a schedule to keep. Keep in mind how much time you have while planning when and where to take photos and videos. You want to choose locations that fit within the schedule.
Think about your standard tours and activities and identify points along the activity when you have some spare moments to take photos and videos. Some natural opportunities might be:
When guests are first getting ready and are waiting to start.
Maybe there's a water break at the halfway point.
While waiting for guests to leave or arrive between different activity locations.
4. Consistency
Next up is consistency. One of the reasons we recommend planning out standard photo locations during your experience is because you will get to know the best way to shoot photos and videos at each location.
If you make standard photo locations a part of your tourism marketing strategy then your guides or photographer will know how to take the right photo at each location - every time. Keep in mind that Intentional Photos Convert.
Just like any other part of your activity you want every guest to come away with the best experience. You certainly don't want to make it up as you go along for your main activity, so don't do that for your photo service either.
Remember, your guests are usually only there once. They won't know that you repeat the same shots for different groups, and even if they do, they won't care. As long as they have a photo that captures the experience, they'll love it.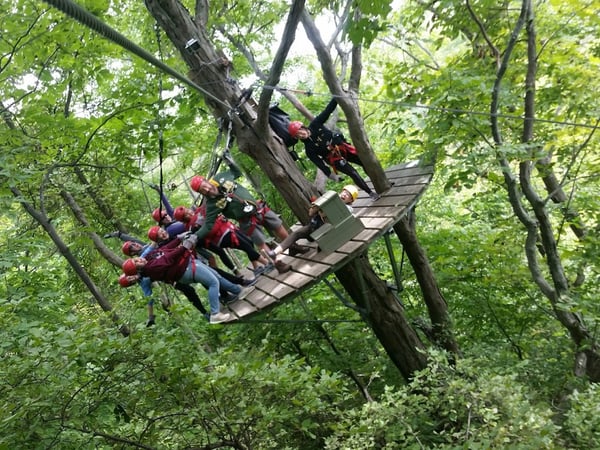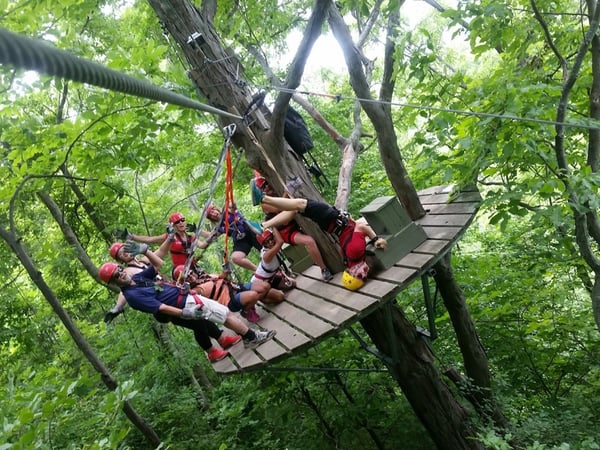 5. Photographer experience
Don't forget about the photographer's experience, which in this case is likely one of your guides.
Taking photos can be a fun way to engage with your guests and improve their experience, but also make it more fun for the guides who work for your brand.
Just like it's important for guides to be positive and enthusiastic with guests to make sure they have a great time, make sure your guides do the same when directing them to take photos. Guides can surprise guests with some goofy selfies they didn't know they were taking as you guide them through the activity.
There are set photo locations, but every once in a while something different will happen and you want to give your guides the flexibility to have fun and take unique photos of your guests, as long as the photo or video meets the other guidelines that we recommend. Photographers can also increase TripAdvisor reviews by including a thank you video.
In closing…
If you keep these five key aspects in mind when you're building your photo marketing service you'll end up with a consistent guest-pleasing service that is integrated into your activity. And you'll be able to choose from all of the possible photo locations to pick the ones that will result in the best, most consistent guest experience.
Do you want more tourism marketing tips that help you drive new business to your brand? Get in touch with Fotaflo today. We'd love to show you how our innovative photo sharing platform for activity and tour operators works.