At Fotaflo, we strongly recommend that attraction and tour businesses use smartphones to take tour guide photos and videos of their guests.
For the large majority of experiential businesses smartphones will be your best photo marketing solution. Even in situations where you might want to use a dedicated traditional camera, we still recommend using smartphones for most of your photos and using a traditional camera only for specific cases.
A large percentage of the population today uses their personal smartphone to take photos. That's because people trust their smartphone to capture and store their most important memories, including baby photos, vacation pictures, children's milestones, and so on.
In fact, The number of DSLR cameras sold has dropped by half since 2012. This is almost entirely due to smartphones becoming capable enough for the average person.
This is proof that smartphones are completely capable of delivering the quality, performance, and reliability to satisfy the requirements of your attraction or tour marketing strategy.
In this post we'll highlight four reasons why smartphones are a great solution for your photo marketing service.
Why smartphones are a seamless way to enhance your photo marketing strategy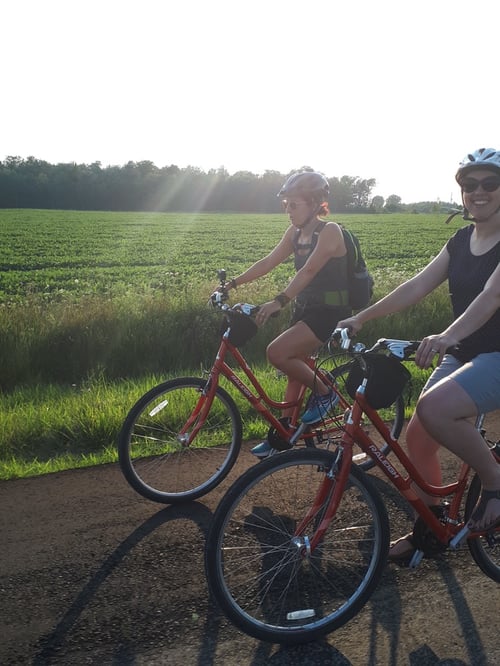 1. Photo & Video Quality
There's no denying that a dedicated traditional camera can take better photos. But with a photo marketing service your goal isn't to take magazine-style high-end photos. Your goal is to satisfy your guests' desire to have meaningful memories of their experience.
Smartphone technology is changing at an incredible pace. Current smartphone models outperform traditional digital cameras from only a few years ago. And in most cases you and your guests wouldn't even be able to tell if a photo was taken with a DSLR or a smartphone.
Keep in mind that photos are almost entirely shared online (indeed that's the benefit of a photo marketing solution) where you rarely need more than a few megapixels. Full HD resolution (1920 x 1080) is around 2 megapixels, and even new 4k displays are only around 9 megapixels. If you wanted to print a 12 megapixel photo you could print larger than 9" x 14" without any scaling required.
A quick online search returns a large number of articles comparing DSLR and smartphone results. They nearly all have the same bottom line. For 99 percent of people, a smartphone is all you need to take amazing photos 99 percent of the time. Even in those articles when they analyze photos side-by-side you would have a hard time telling the difference unless you're an avid amateur or professional photographer.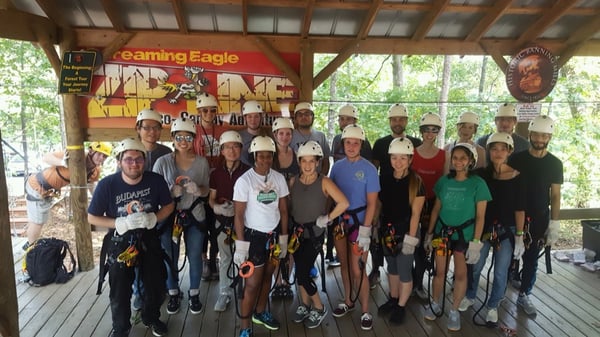 2. Ease of Use
Your staff are already familiar with using a smartphone to take photos and videos. They've probably been doing so every day for years. There's no doubt that a smartphone is easier to use than a traditional camera, even in fully automatic mode. In addition, there's no training required for your staff to be able to review photos and show them to guests. Tour guide photos are significantly easier when taken with a smartphone.
Smartphones are more compact and lighter to carry. This is very important if you have staff who are performing multiple roles. We encourage you to have your existing guides take photos as part of the experience. Having a full-size traditional camera swinging around your neck while you're trying to lead a group through a guided experience is not only a pain, but can impact safety as well.
3. Flexibility
While traditional cameras have started to include features like wi-fi and bluetooth networking abilities, there's no comparison to the flexibility offered by a smartphone. A smartphone is a general-purpose computing device that can run any number of apps and easily integrate with nearly anything you could think of.
A smartphone running the Fotaflo Android or iOS app automatically monitors for new photos and videos, applies labels and other metadata, and uploads them. With a traditional camera you're stuck uploading and sorting photos the old fashioned way. Or worse, hiring someone to run SD cards back and forth across your location.
Traditional cameras pretty much stay the same as when you bought them, while smartphones are continuously upgraded with new capabilities. Adding the power of software means you can purchase the devices once and benefit from new features over time instead of being stuck with expensive cameras and lenses that don't ever add new capabilities.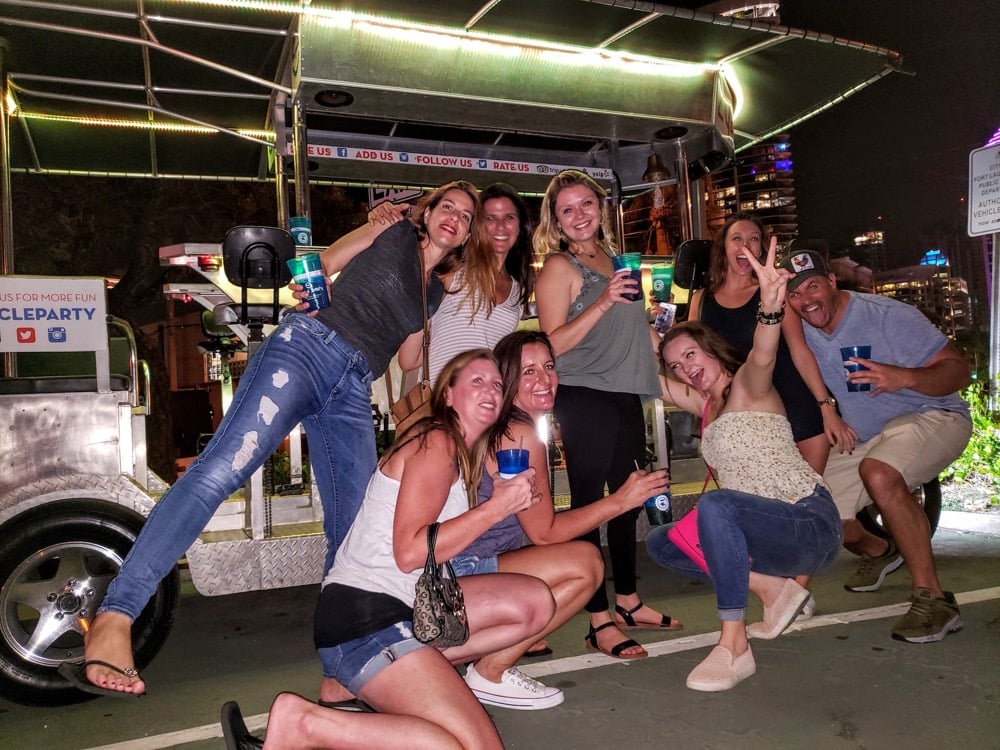 Most businesses will benefit from having smartphones dedicated strictly to their photo service. But the flexibility of smartphones means you can use them for other purposes such as a regular telephone. Some customers use this capability as a safety device, allowing guides and staff to communicate easily where walkie-talkies might not work. Or to remove the need for a separate device.
You can actually operate your entire photo marketing solution from a smartphone without the need for a laptop or desktop computer! An internet-connected smartphone will automatically upload photos and videos, and you can use the mobile web browser to deliver those photos to your guests.
And because smartphones are designed to work with the web they save photos and videos in ready-to-use formats. You don't need to edit or convert your files before delivering them.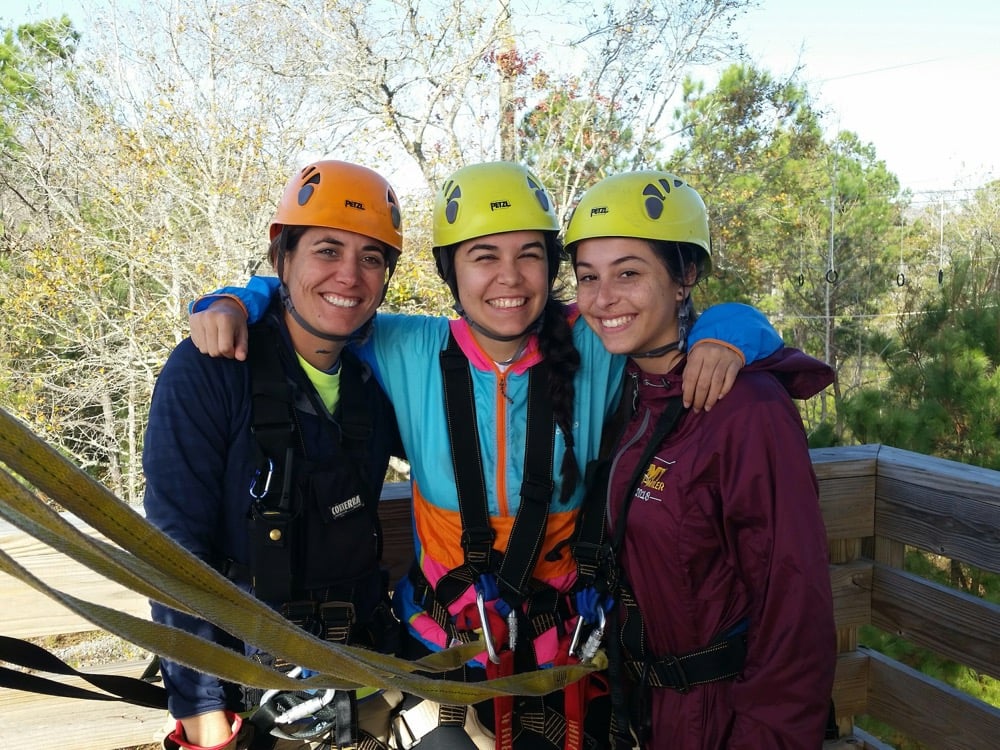 4. Durability
While there are solutions for making DSLR cameras water and impact resistant, they only add to the bulkiness and difficulty of using such cameras in challenging environments. Even out-of-the-box, most current smartphones are water and dust resistant to a degree that traditional cameras haven't yet achieved.
We recommend using rugged cases for your smartphones. A smartphone in a rugged case is smaller, more durable, and able to be attached to your belt, harness, or other gear. With such a case and Fotaflo's custom 2-point carrying system you can be confident that your smartphone will outlast a traditional camera.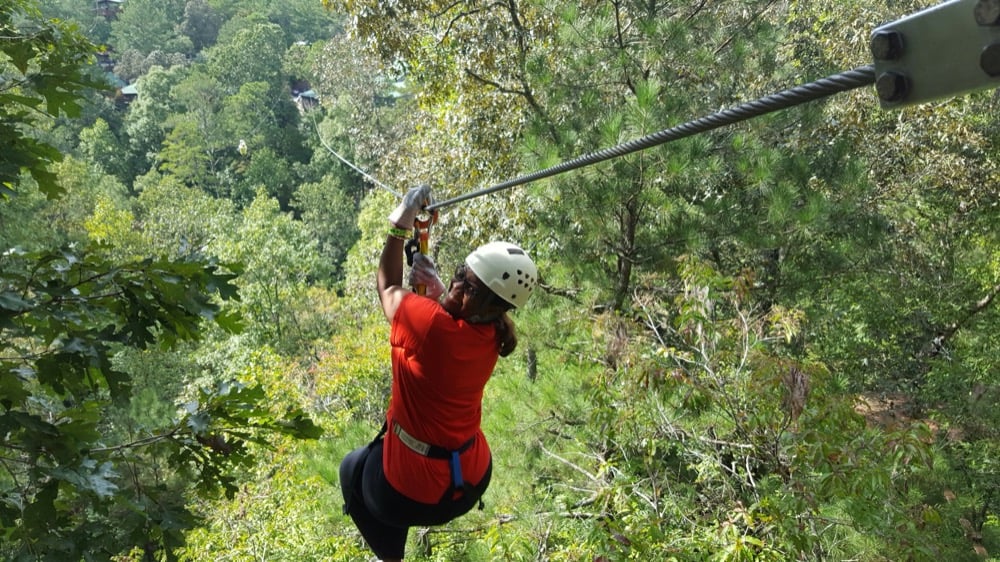 For nearly all businesses, in nearly all situations, a smartphone will provide an overall much better solution than a traditional camera. It will be easier to use and provide results that will exceed your guests expectations for photo quality and time to delivery.
Are you interested in learning more about how you can use smartphones to take better tour guide photos and enhance your photo marketing strategy? Book a demo of the Fotaflo platform today, and find out how we can help.